In VG 3M vibrating grinder comminution occurs due to abrasion — simultaneous compression and shear of the material. The product particle size depends on the grinding time, the physical properties of the material, the loading volume of the cups (the range of recommended volume is 20 — 50 cm3) as well as the material of the cups.
The structure of VG 3M vibrating grinder includes: a frame with an electric motor mounted on it, an debalance assembly with the platform, a drive shaft, a cups fastener mounted on the platform, and cups assembled. To limit access to the internal components of the vibrating grinder and to reduce the noise during operation, casing panels with soundproof lining are installed on the frame. The platform is mounted on the frame through springs. The 3 cups are mounted on the platform and fixed on it by a cups fastener with a latch.
The cover mounted on the plate is designed to soundproof and limit access to the vibrating parts of the grinder and is equipped with an end switch preventing the grinder from starting with cover open.
OPERATING PRINCIPLE
When the electric motor is turned on, the torque is transmitted trough the drive shaft to the debalance fixed on the axis of the platform. The platform mounted on the springs makes circular movements in the horizontal plane due to the shifted center of gravity of the rotating debalance. The length and stiffness of the springs are selected to provide platform vibration amplitude of 10 mm. Due to this, the ring runs on the walls of the cup, and the roller — on the walls of the ring. The material is grinded between the walls of the cup and the ring, between the roller and the ring, and also between the lower ends of the roller, ring and the bottom of the cup; the upper ends of the ring, roller and lid. The particle size of the grinding product can be regulated in two ways:
by changing the grinding time;
by changing the loading volume of the cups.
The range of recommended loading volume of one bowl is 20 — 50 cm3.

PRODUCTION OPTIONS
Complete with cups made of tool steel;
Complete with cups made of zirconium dioxide ZrO2.
Simultaneous installation of cups made of different materials is possible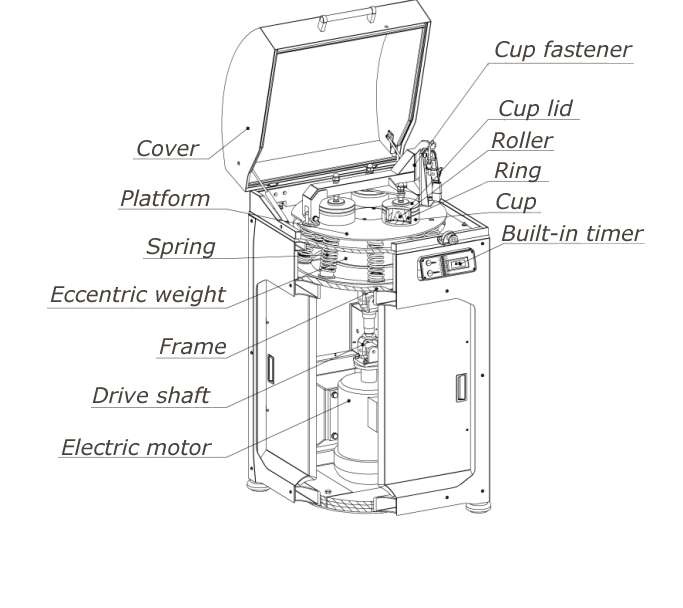 VG 3M scheme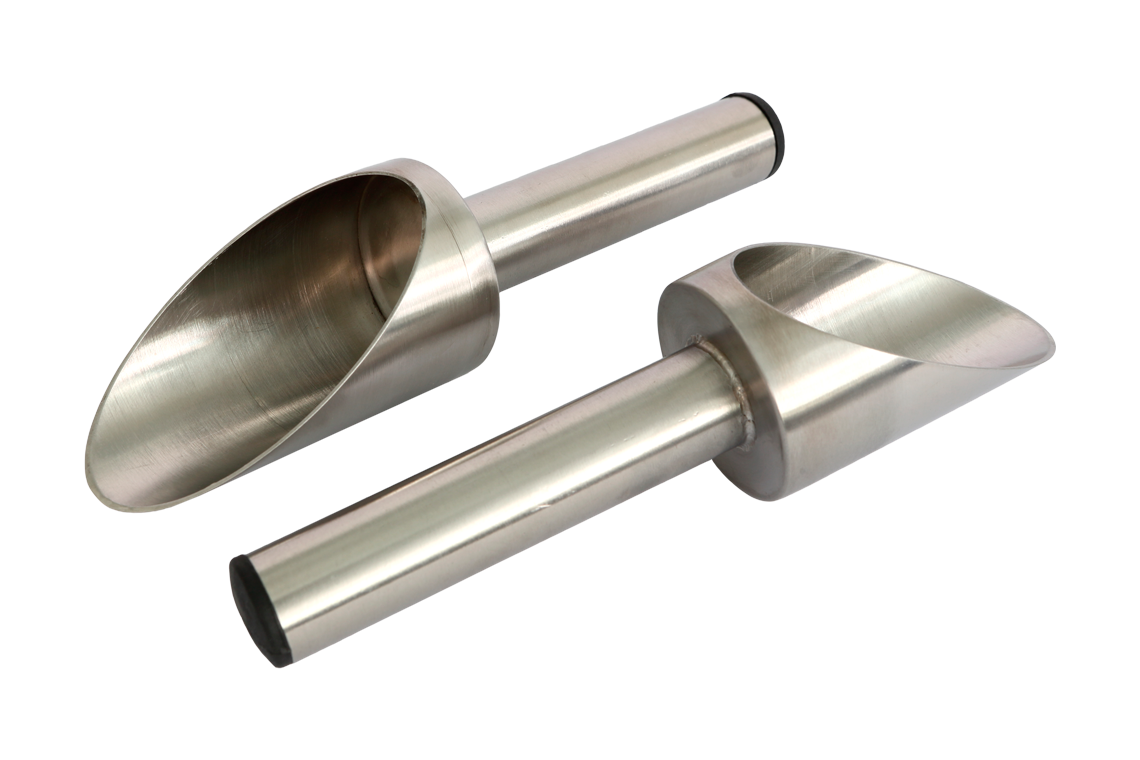 Loading scoops, V=0,7 L