In VG 1 vibrating grinder comminution occurs due to abrasion — simultaneous compression and shear of the material. The product particle size depends on the hardness of the material and the comminution time.
A platform with a cup fastener and a cup assembled (a cup, a lid, a ring, a roller) is mounted on the platform through the springs. Rotation from the electric motor is transmitted through a belt drive to a drive shaft, which is mounted on a plate in the bearing assembly. From drive shaft the torque is transmitted through an elastic lobe clutch coupling to the debalance fixed on the axis of the platform.
The folding cover of VG 1 is designed to insulate the noise and to prevent access to the vibrating parts of the grinder.
OPERATING PRINCIPLE
VG 1 platform with the cup fixed on it performs circular oscillations in the horizontal plane. Due to this, the ring runs on the walls of the cup, and the roller — on the walls of the ring. The material is grinded between the walls of the cup and the ring, between the roller and the ring, and also between the lower ends of the roller, ring and the bottom of the cup; the upper ends of the ring, roller and lid.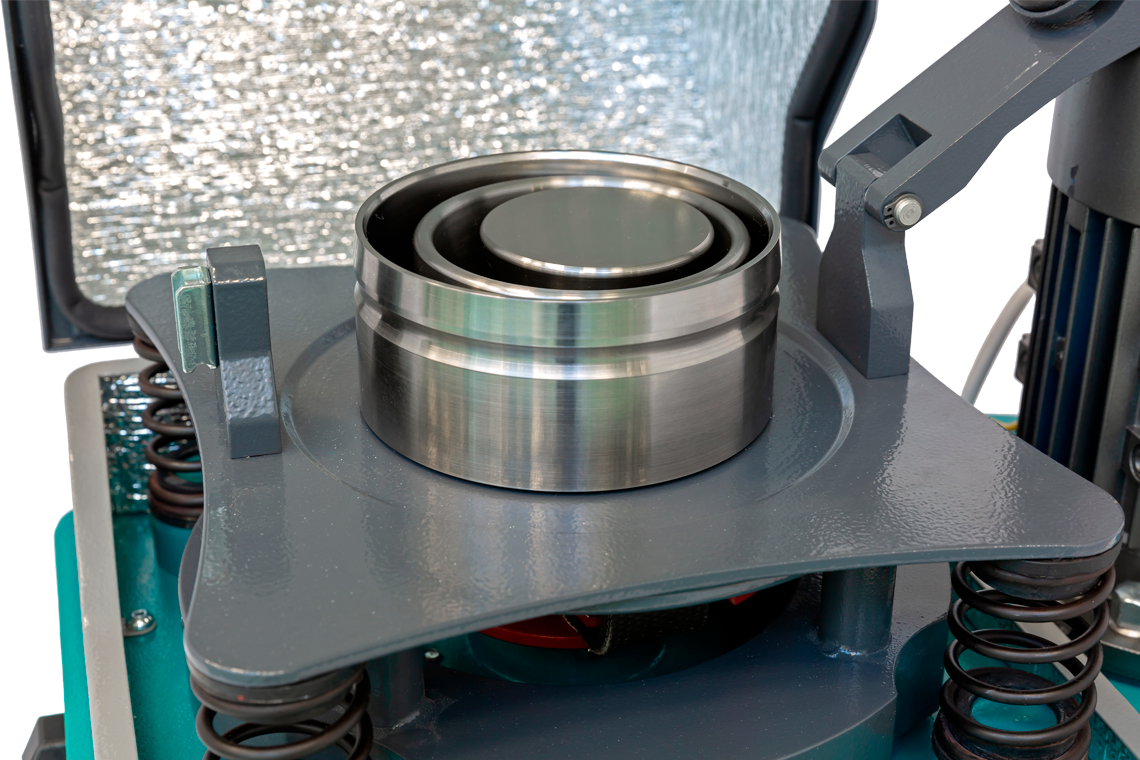 VG 1 cup, roller and ring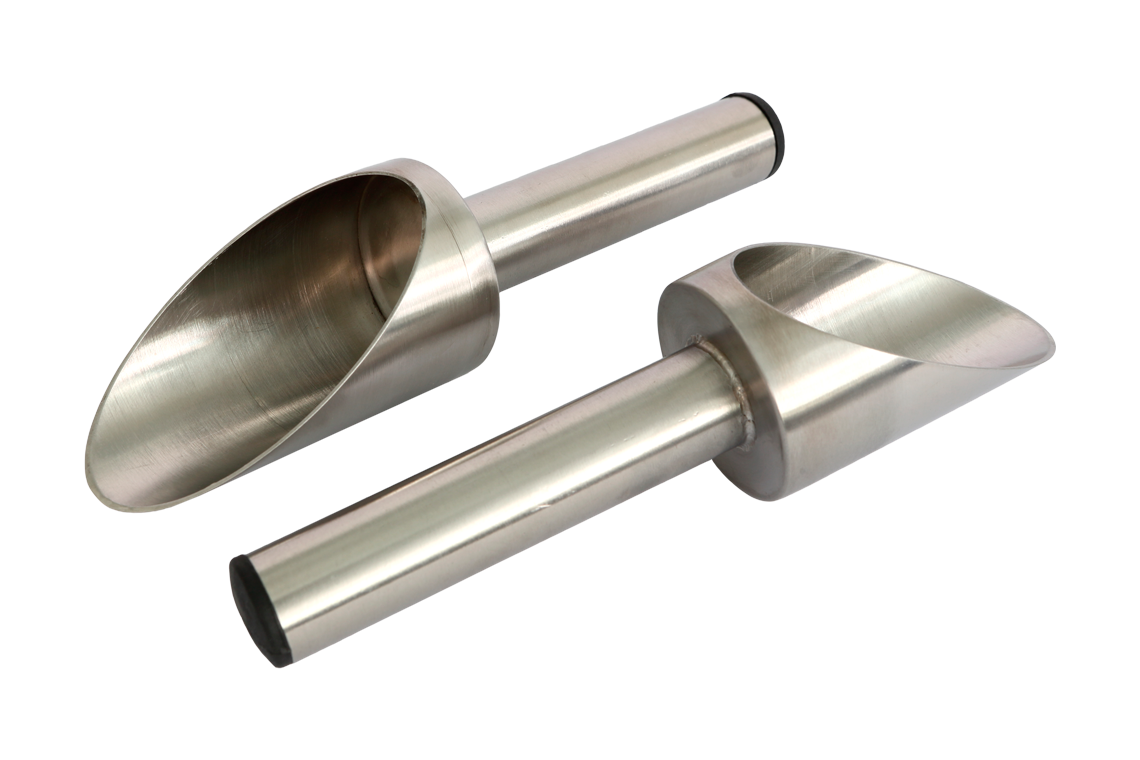 Loading scoops, V=0,7 L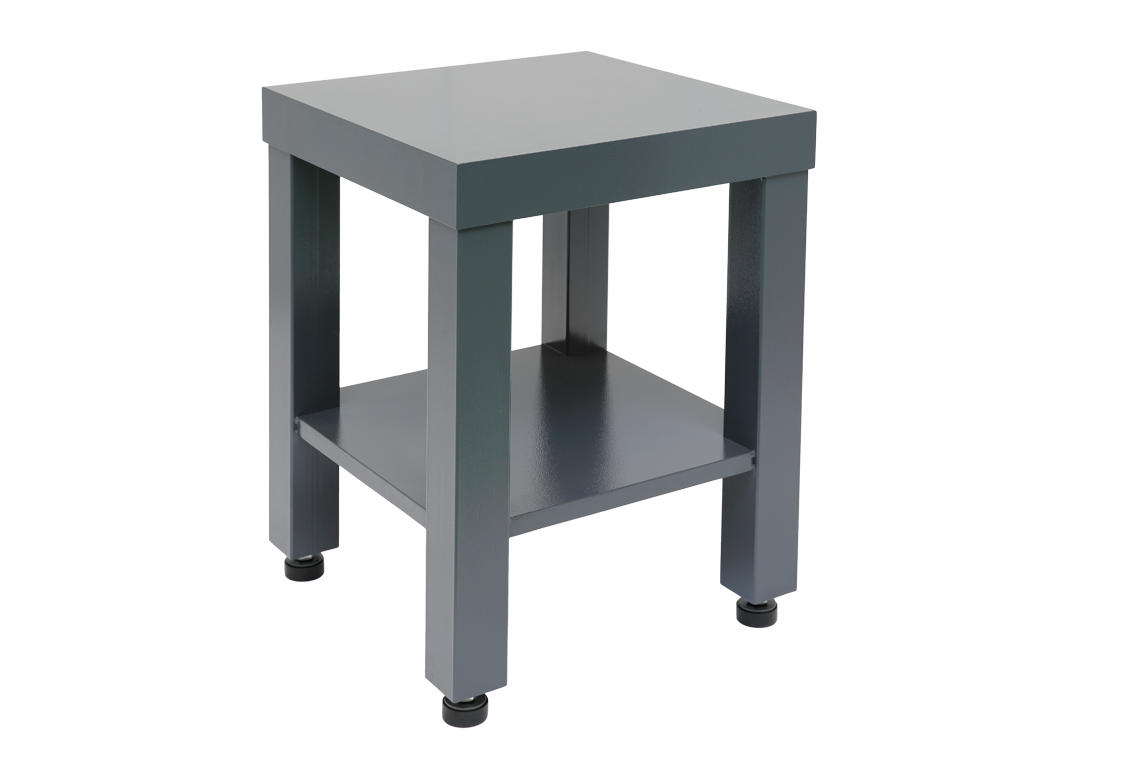 T 70 stand