In a planetary ball mill, grinding occurs due to impact destruction during the motion of balls, as well as abrasion — simultaneous compression and shear deformation. The size of the crushed material particles depends on the running time of the mill, the physical properties of the material, the volume of material loaded, as well as the volume of balls loaded. Recommended volume of material loaded in one bowl: 15 — 45 cm3, recommended volume of balls loaded in one bowl: 50 — 130 cm3.
The mill includes: a frame with an electric motor installed in it, a rotor assembly, a belt drive and a cover. The rotor consists of the platform with the carrier attached to it and the baskets with the bowls fixed on them, driven by the belt drive. To restrict access to the internal parts of the mill, as well as to reduce the noise level during operation, housing with sound-insulating linings is installed on the frame.
The cover mounted on the frame is designed to limit access to the rotating parts of the mill and to provide sound insulation. It is equipped with gas lifts to facilitate opening and holding it open. The end switch excludes start-up of the mill with the cover open.
OPERATING PRINCIPLE
When the electric motor is turned on, the torque is transmitted through the belt drive to a shaft fixed to the platform, giving it rotation around its axis. On the platform, 4 bowls are radially installed, which rotate around their axis in the direction opposite to the rotation of the platform. The balls loaded into the bowl grind material performing complex spatial movements.
The size of the grinding particles can be adjusted in three ways:
The recommended loading volume of one bowl is 15 to 45 cm3.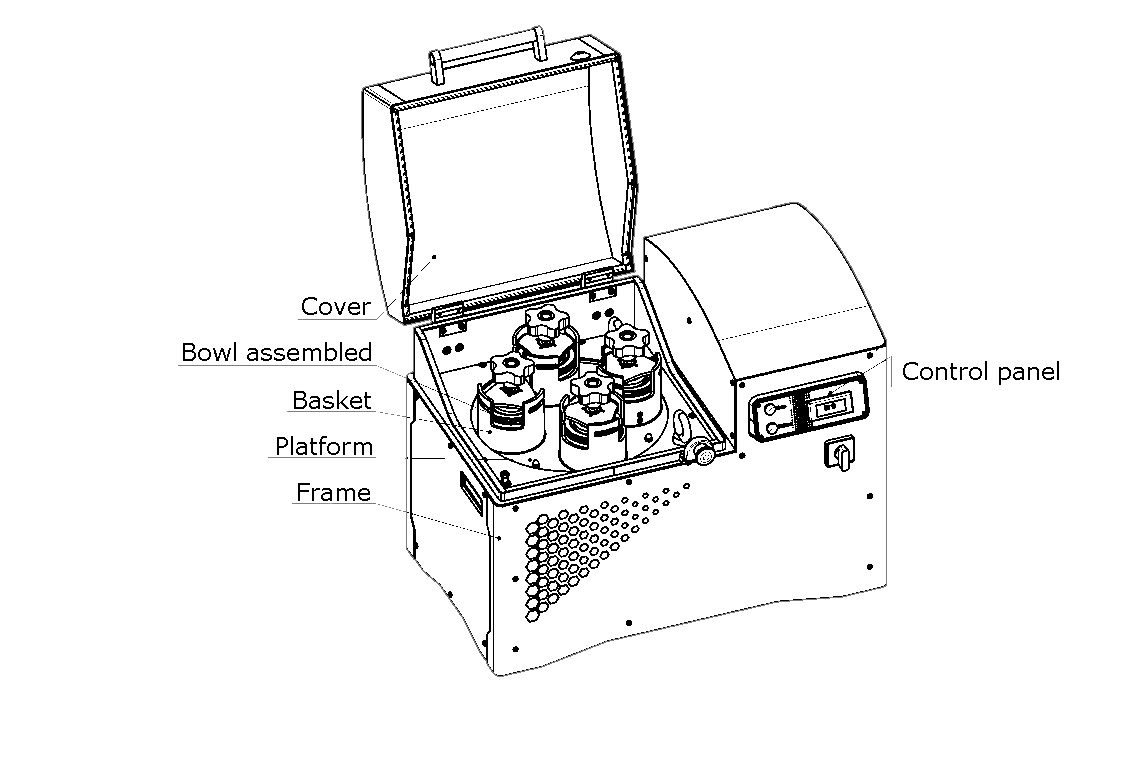 PBM 1-4 scheme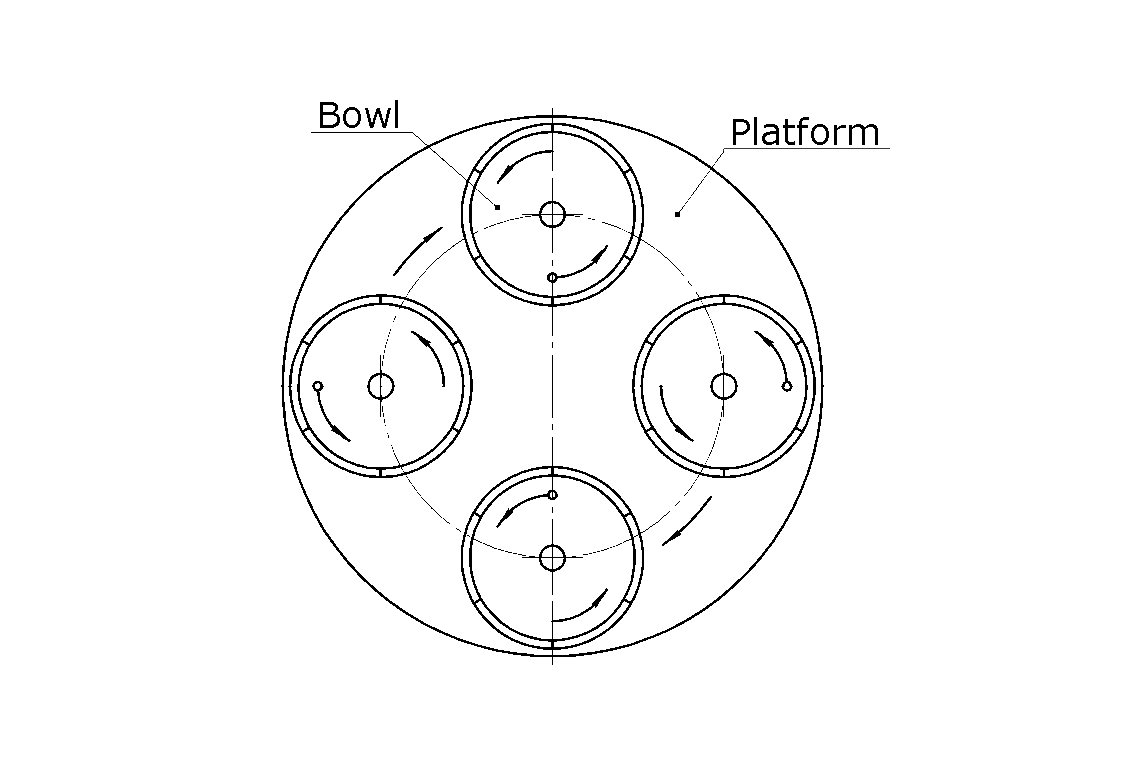 Scheme of rotation of the platform and bowls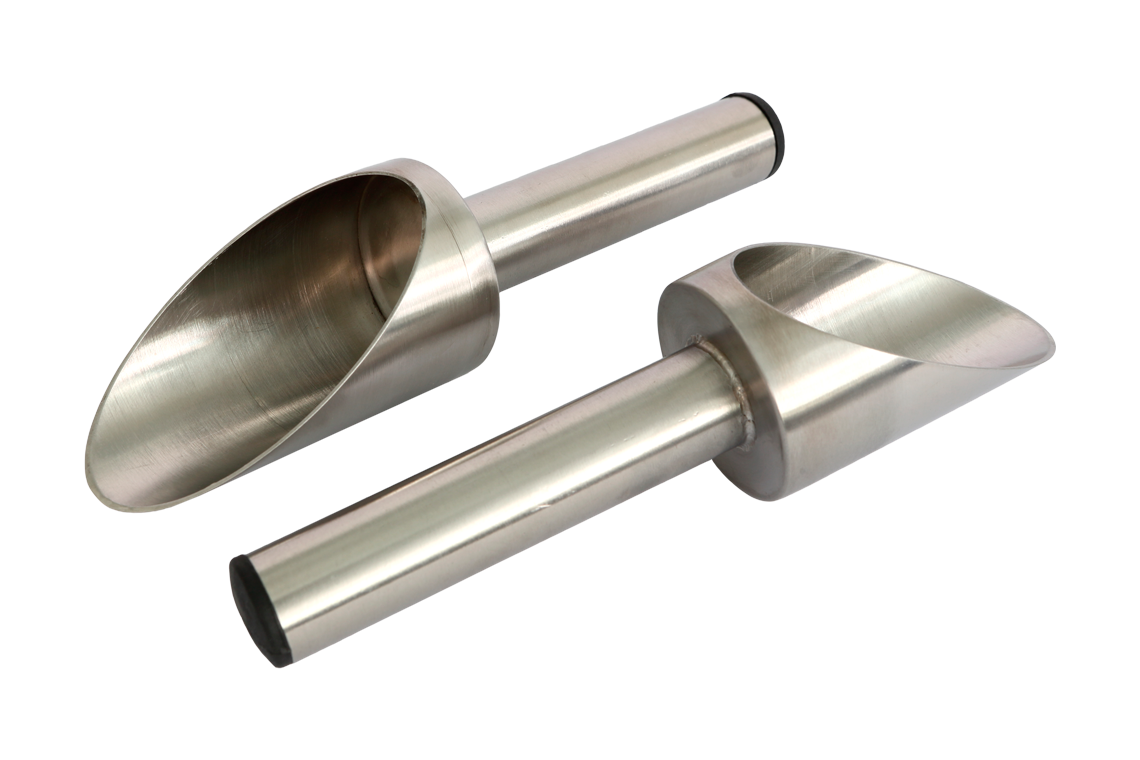 Loading scoops, V= 0,07 L