The aggregate consists of two parts: Jaw crusher and Rotating sample divider. The crusher is mounted on the top plate of the divider. Crushed material flows from the crusher to the divider through the discharge funnel.
The structure of the Rotating sample divider includes a frame, a plate, a gear motor, a rotating nozzle, trays and a receiving bin. The gear motor transmits rotation to the nozzle through which the sample enters the trays. The trays are designed to collect a reduced sample and the rest of the sample is collected in the receiving bin. Placing the receiving tank on the trolley provides the convenience of unloading sample residues.
OPERATING PRINCIPLE
The sample is comminuted in the Jaw crusher, and then passes through the discharge funnel to the rotating nozzle of the divider. The product is unloaded into the installed trays and the receiving tank. After the crushing and reduction processes are completed, the cover of the divider can be opened and the trays with reduced sample can be removed.
Since the speed of the nozzle rotation is constant, the sample is dividing between the trays and receiving bin in proportion to their size. One or several trays can be installed in the sampler depending on the technological task being solved.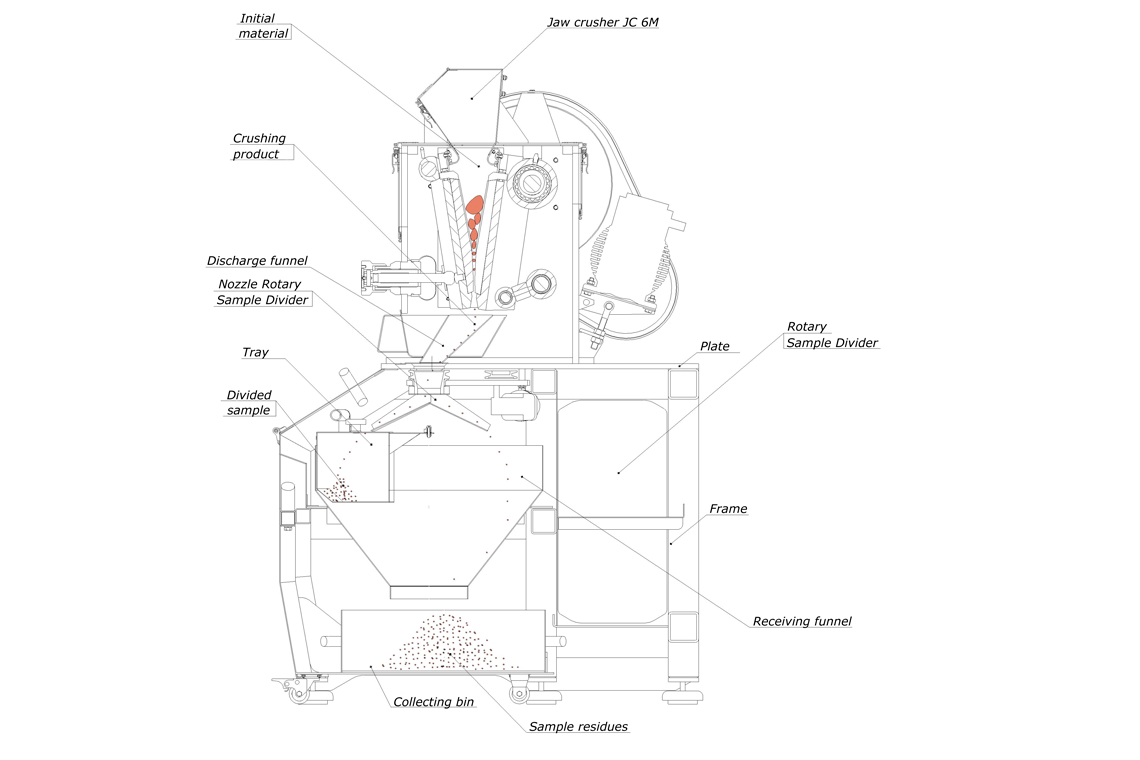 Crushing divider unit with JC 6M scheme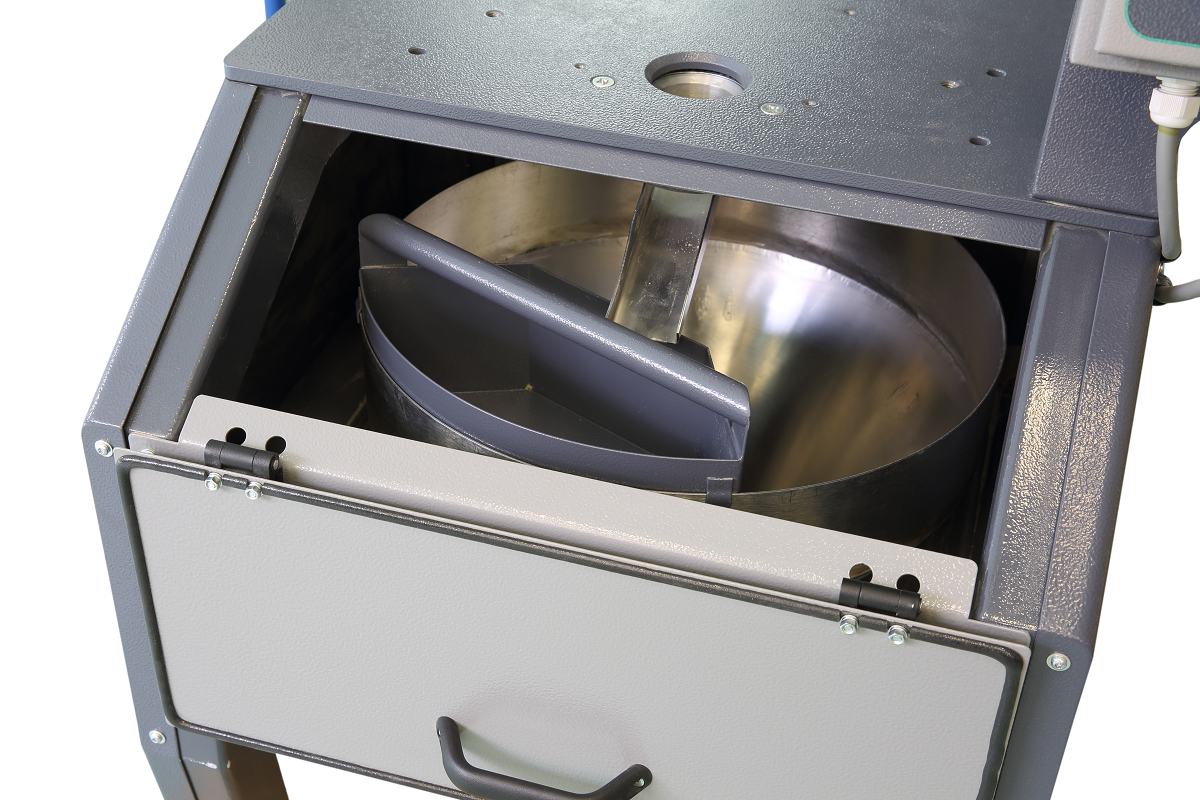 Rotating sample divider with cover open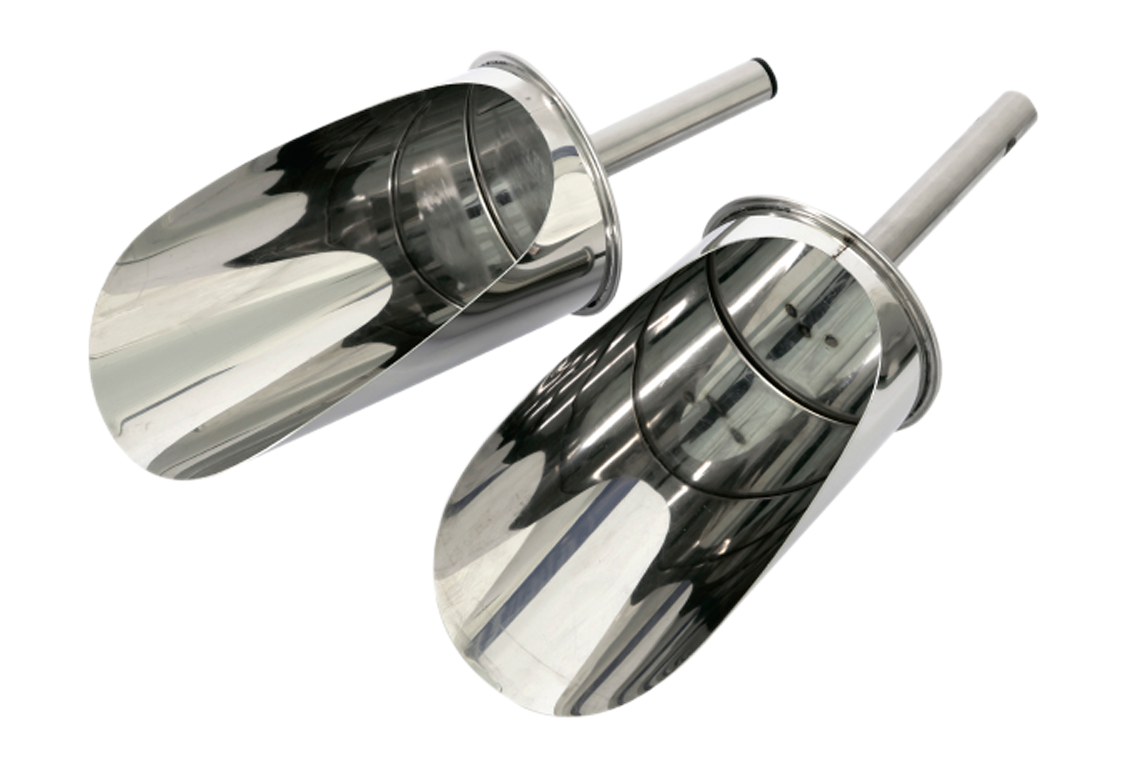 Loading scoops, V= 1,2 L