The principle of operation of the roll crusher is based on the abrasion (simultaneous compression and shear deformation) of the material between the rollers rotating towards each other. The grain size of the crushing product is determined by the gap between the rollers, the compressive force of the springs and the physical properties of the material.
The structure of DRC 200x125 Double-roller crusher includes: loading hopper, frame, rollers, adjusting mechanism, spring block, receiving container and electric motors. The roller housings are fixed on the frame. One roller is installed through the spring block, and the second through the adjusting mechanism. The torque from the electric motors is transmitted to the rollers through belt drives with different gear ratios.
OPERATING PRINCIPLE
The initial material is fed into the loading hopper funnel, from where it enters the rollers rotating towards each other. Between the rolls, the particle receives a single effect and passes into the unloading zone.
Once an indestructible object enters the rollers, it squeezes the roll on the springs and passes into the receiving container, without damaging the crusher.
PRODUCTION OPTIONS
 SPECIAL OPTIONS:
Complete with explosion proof electric motors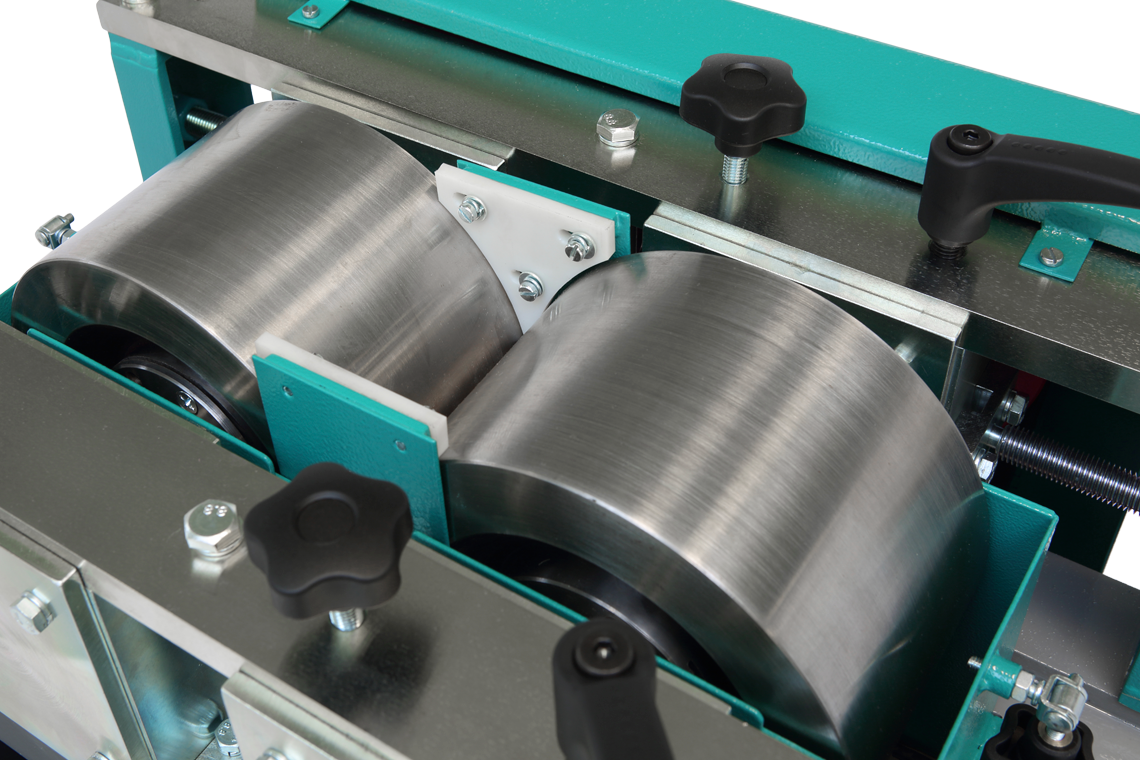 Rollers and fluoroplastic overlays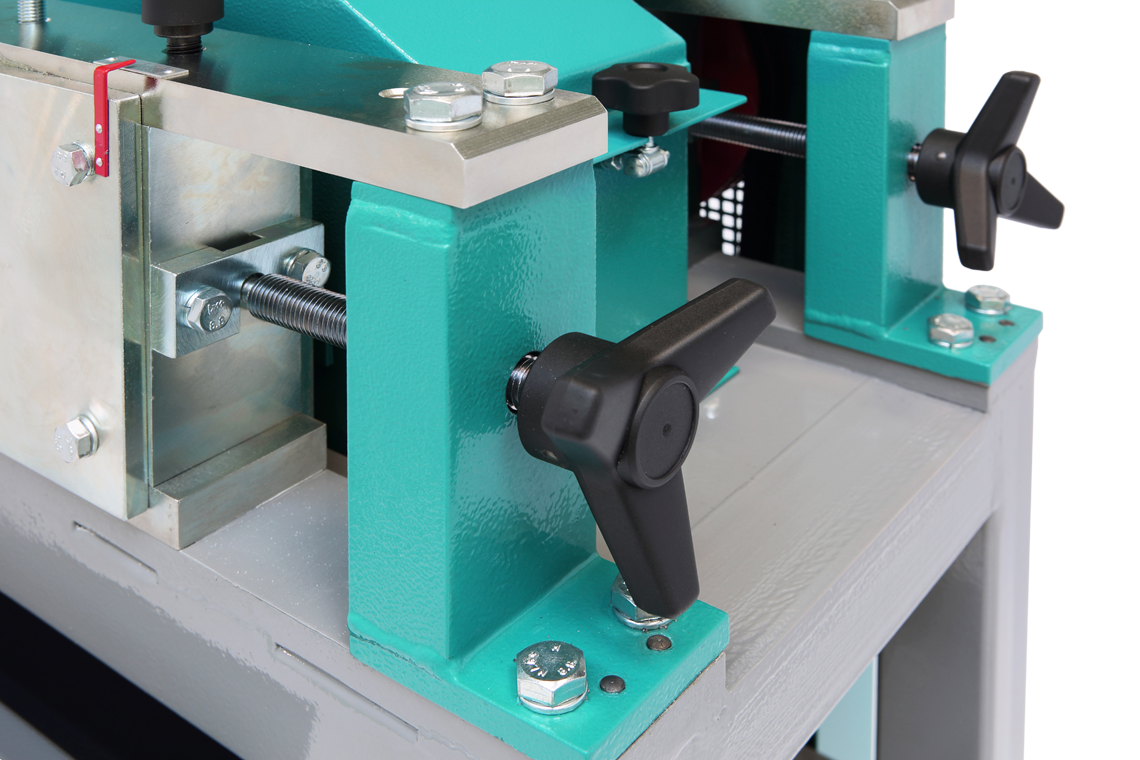 Gap adjustment device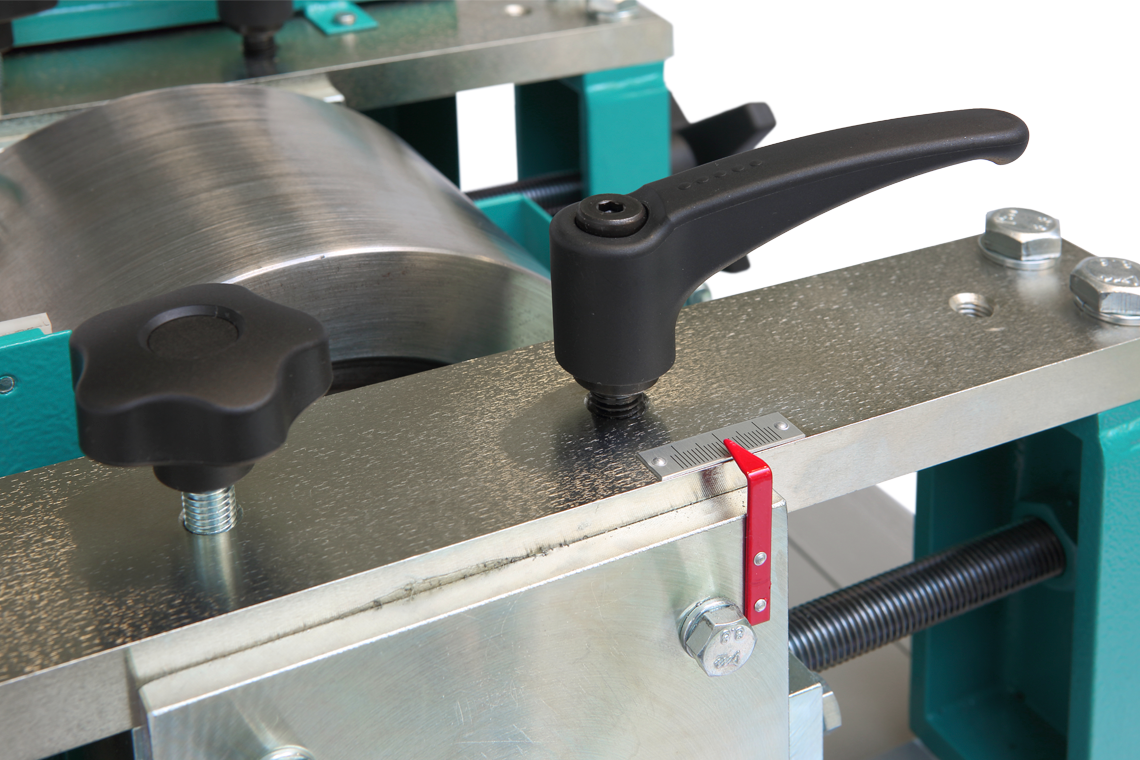 Adjustment knob and handle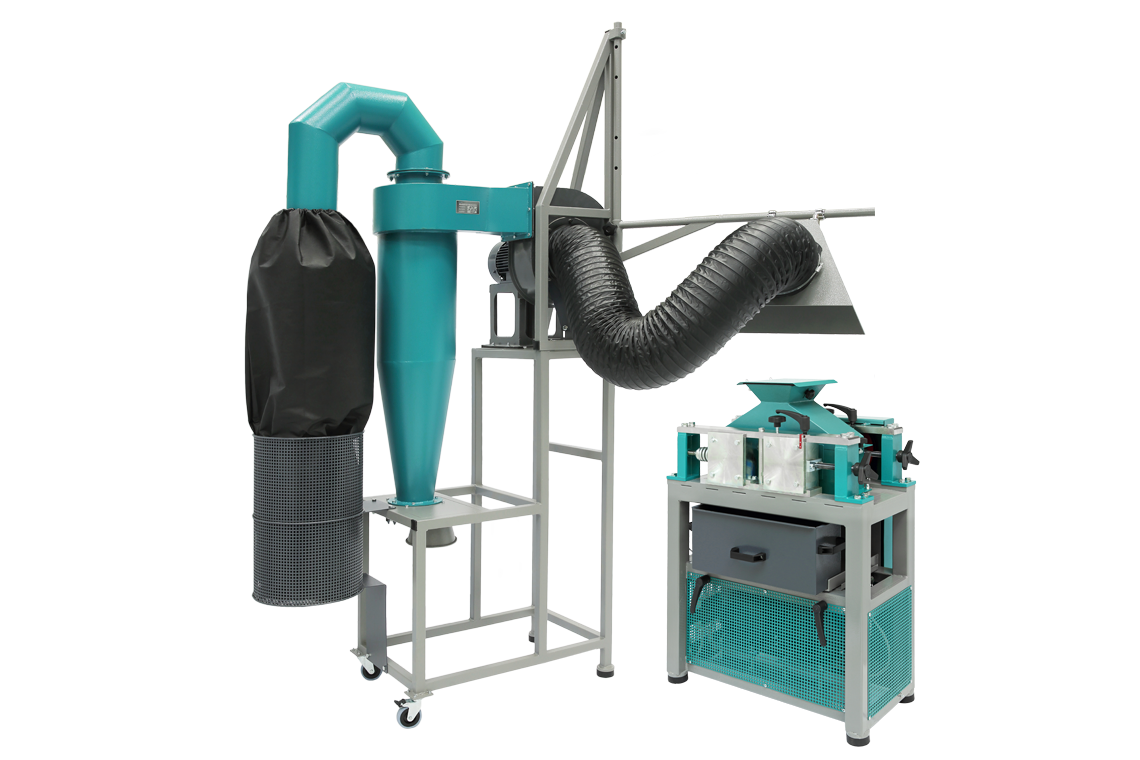 DRC 200x125 Double-roller crusher with dust collector