The Sieve shaker includes: a vibration drive, a sieving part (consisting of a set of sieves complete with cover and tray) and a sieve fastener.
The setup of the vibration drive is described in the corresponding section of the «Vibration drives» page.
OPERATING PRINCIPLE
The material to be sieved is loaded onto the upper sieve, after which the set of sieves is fixed on the platform of the vibration drive using UKS. When turned on, vibration drive platform performs high-frequency reciprocating helical oscillations, which provides a spiral-shaped trajectory of particles along the sieving surface — from the center to the periphery of the sieve. Moreover, the path traveled by the particles significantly exceeds the diameter of the sieve, which increases the efficiency of sieving. The oscillation frequency is equal to the frequency of rotation of the electric motors, and the amplitude of the oscillations depends on quantity and weight of sieves with material.
Particles of material which are smaller than the size of the sells / apertures in the sieving surface of the upper sieve fall through on the next sieve, where the cycle repeats. As a result, the sample is distributed between the sieves and the tray in accordance with the fractional content. At the end of the sieving process, the contents of each sieve are weighed and the particle size distribution of the sample is determined.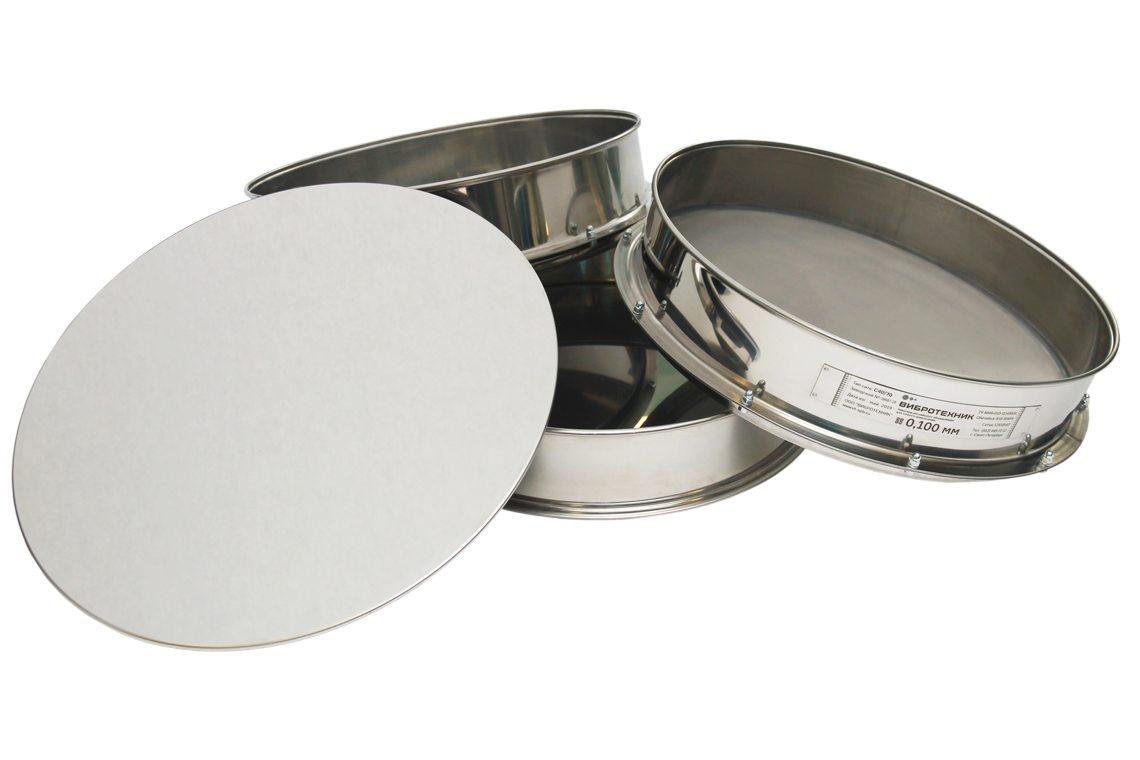 Intermediate tray, intermediate ring, cover, tray, and shock-absorbing sealing ring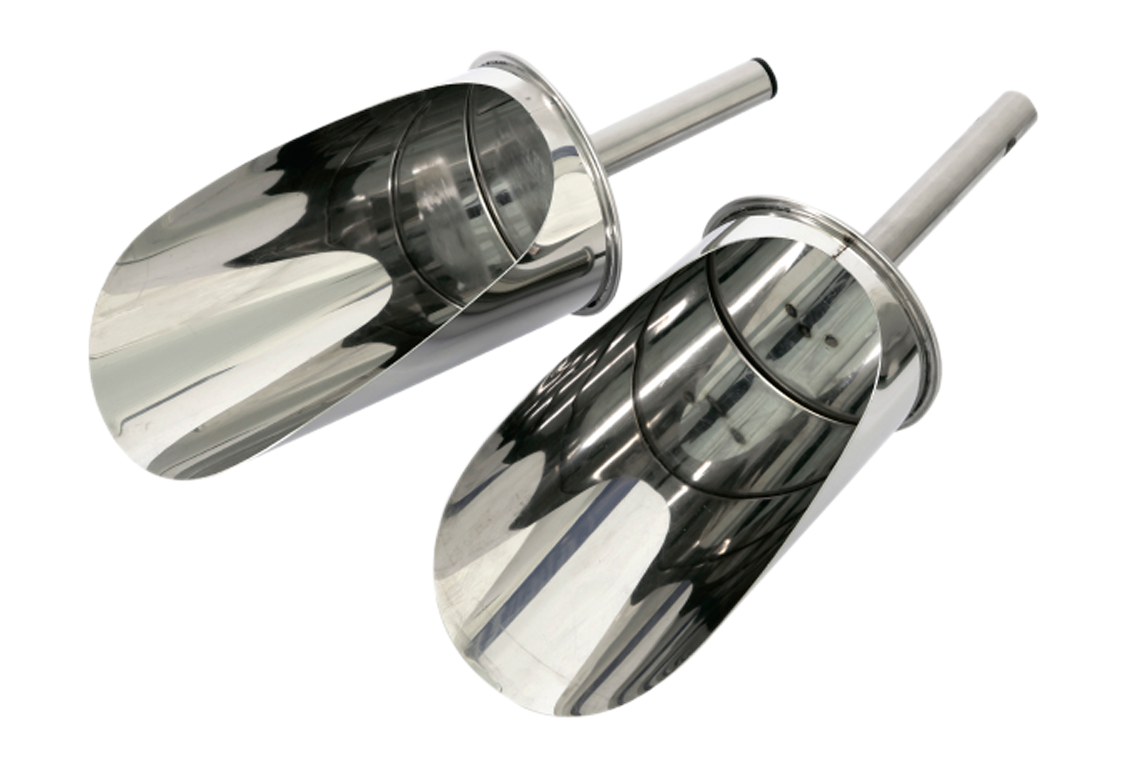 Loading scoops, V=1,2 L