In DG 250 disc grinder comminution occurs due to abrasion — simultaneous compression and shear of the material.
The structure of the grinder includes: a folding grinding chamber with loading and discharge funnels, a collecting container, moving and fixed disks, a housing with a drive shaft, a base and an electric motor.
The particle size of the final product is determined by the gap between the disks (discharge slot). The gap between the disks is adjusted by moving the shaft with the moving disk in the axial direction.
The surface of the disks on the periphery is flat and near the center it has a complex wedge-shaped form. The selected dimensions and angles of inclination of the troughs and teeth provide high grinding efficiency and reduce the load on parts and assemblies during grinding.
OPERATING PRINCIPLE
The material is fed into a loading funnel, from where it enters the working cavity between the disks through an opening in the center of the fixed disk. As a result of the action of centrifugal forces, the particles of the material move from the center to the edges of the disks, gradually grinding. The stream of crushed particles coming from the gap between the disks enters the grinding chamber, where the particles lose their speed and pour through a discharge funnel into a collection container.
The output of the DG 250 disc grinder depends on the hardness of the material, the setting of the discharge slot, the initial grain size of the material and the required grain size of the product.
PRODUCTION OPTIONS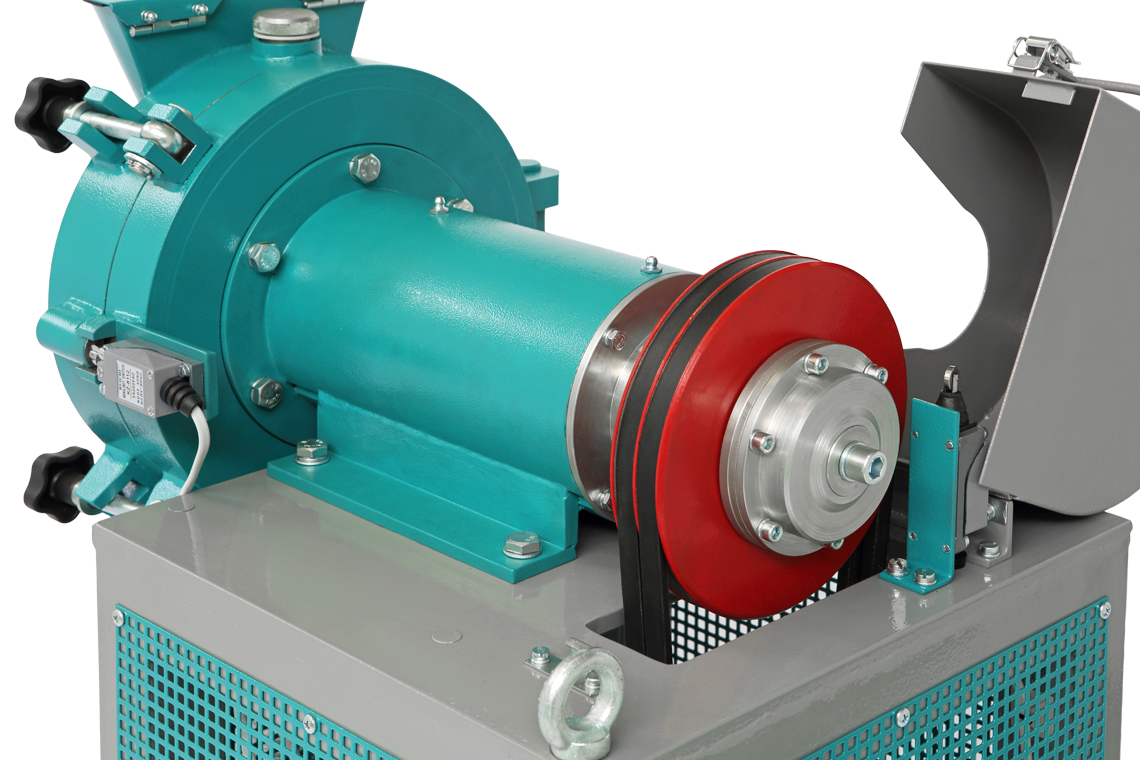 DG 250 drive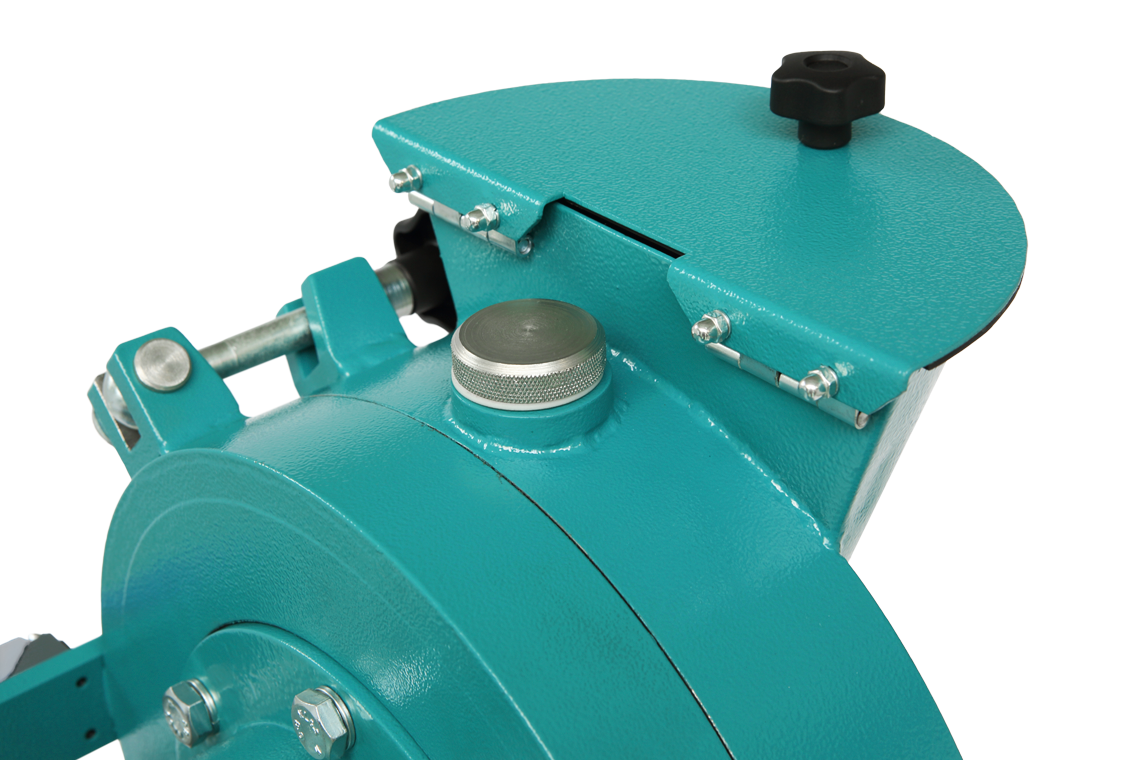 Loading funnel and opening to control the gap between the discs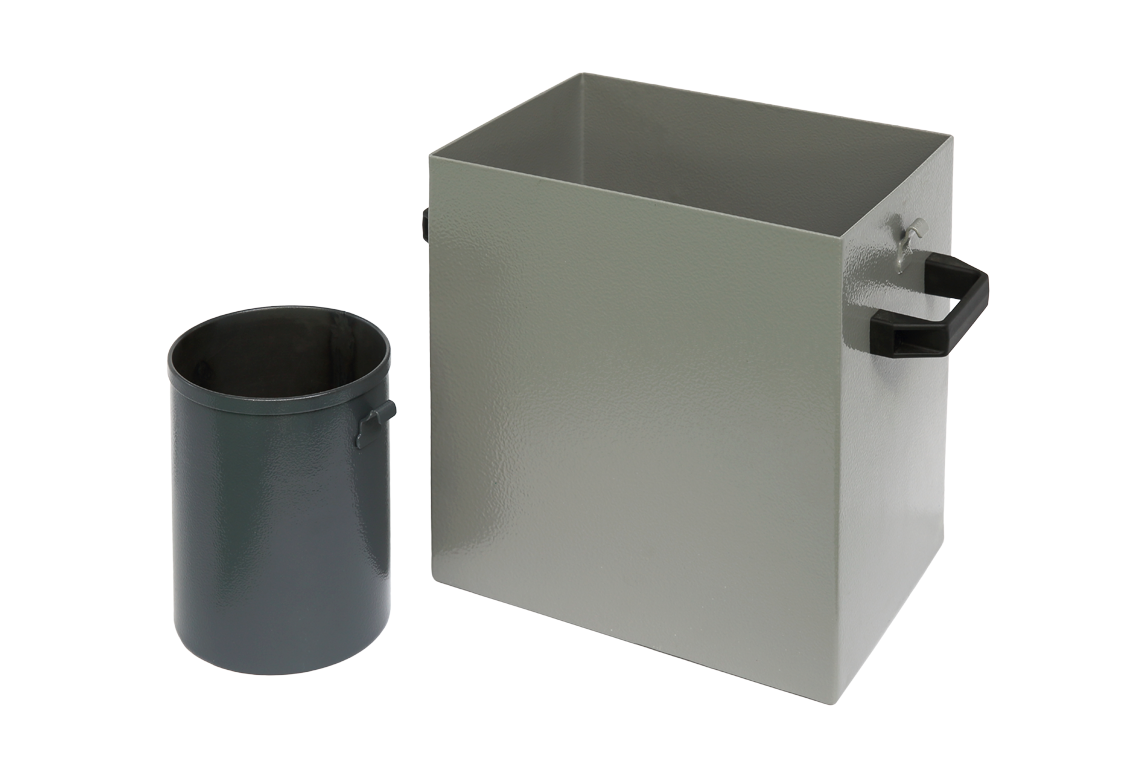 Collecting container of 2 liters and 10 liters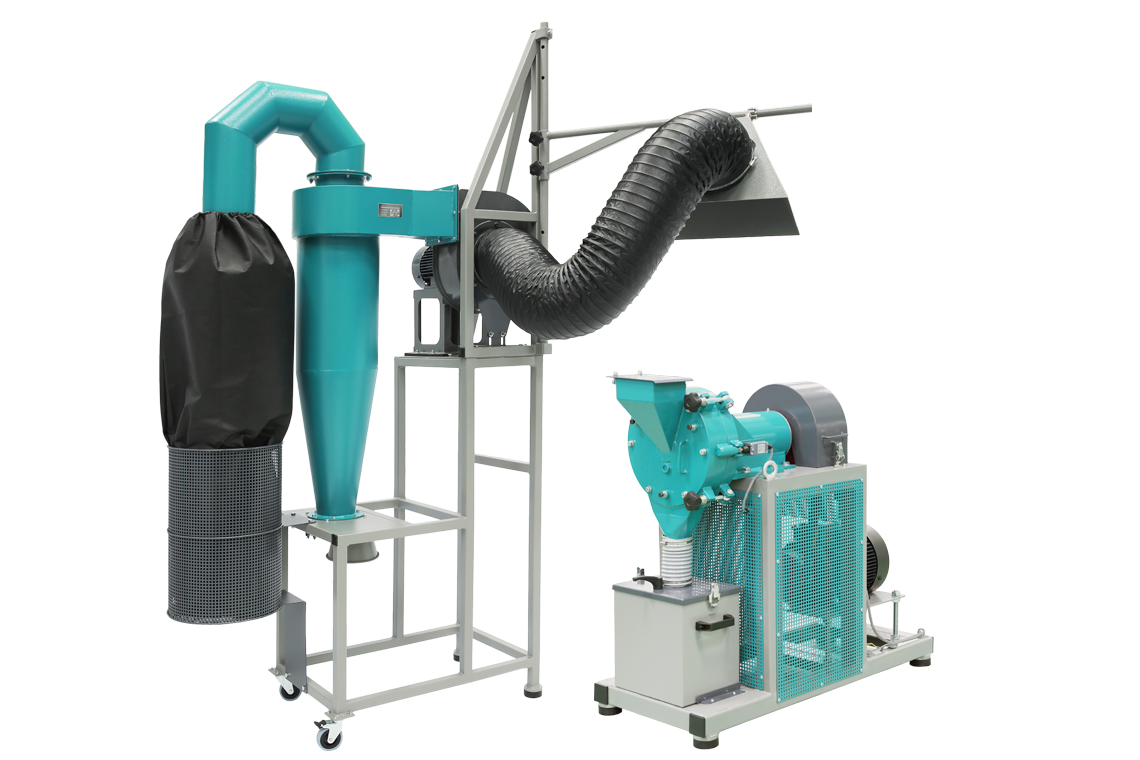 DG 250 Disc grinder with dust collector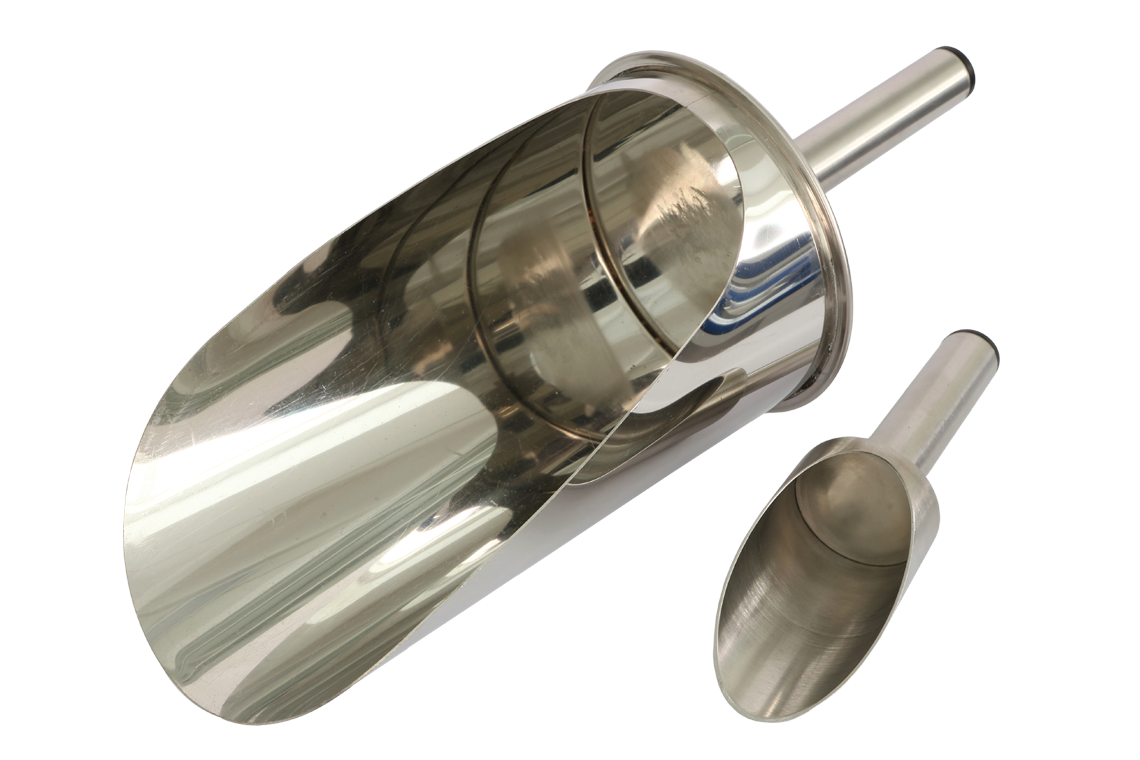 Loading scoops, V= 0,07 L and 1,2 L