The aggregate consists of three parts: VF 1 Vibratory feeder, Rotating sample divider and support frame. The feeder is mounted on the support frame installed on the top of the divider. Material flows from the feeder to the divider through the flexible hose.
The structure of the Rotating sample divider includes a receiving bin, trays, a gear motor and a shaft. The gear motor transmits rotation to the receiving bin, in which five removable trays are mounted. Three trays have the same volume — ¼ of the original sample. Two trays have a volume of ⅛ of the original sample, while one of them has a movable partition providing a reduction of the sample from ⅛ to 1/80. The adjustable tray is made of stainless steel. The trays are connected with sealing, which increases the representativeness of the reduced sample.
OPERATING PRINCIPLE
The sample loaded into the hopper is evenly fed from the vibrating tray through the flexible hose into the trays of the divider. Since the rotation speed of the receiving bin is constant, the sample is dividing between the trays proportionally to their volume.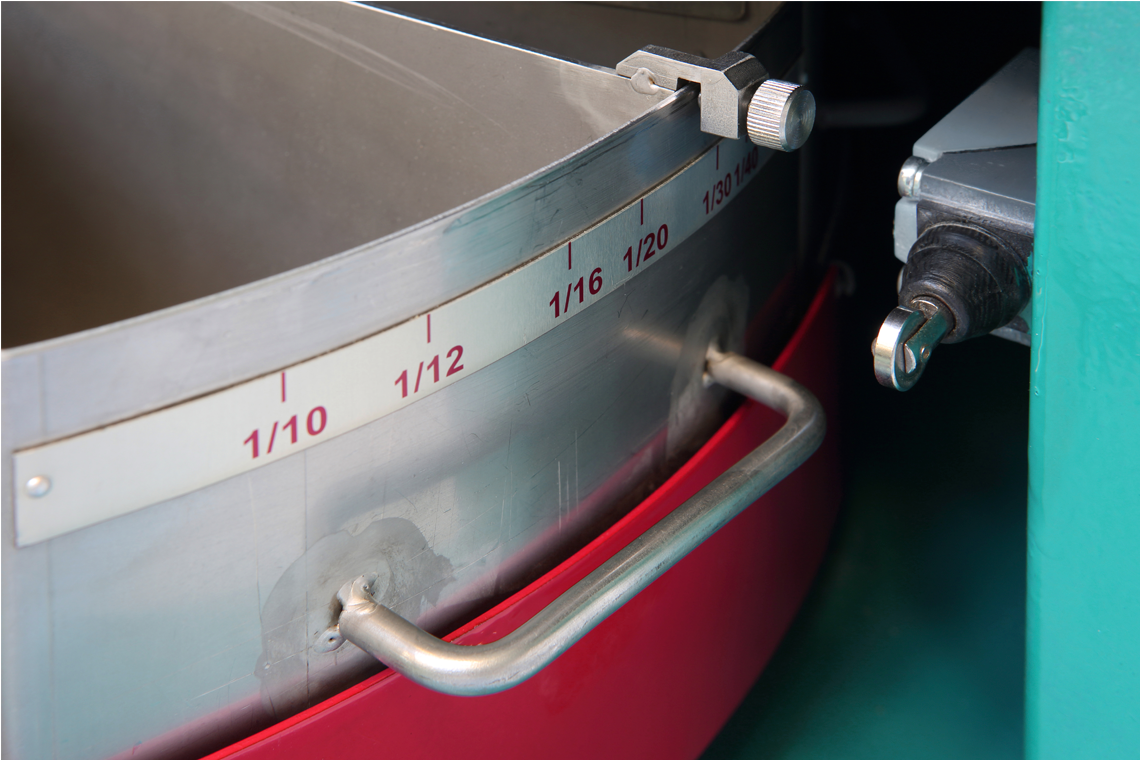 Adjustable tray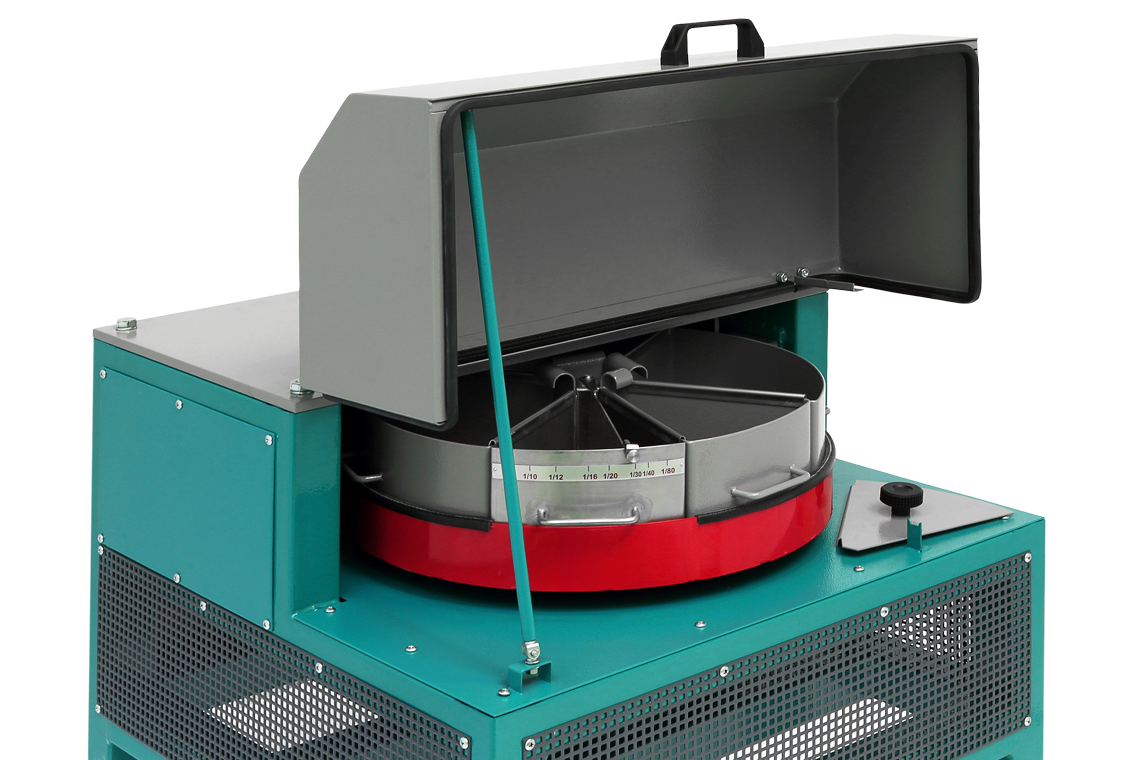 Rotating sample divider with cover open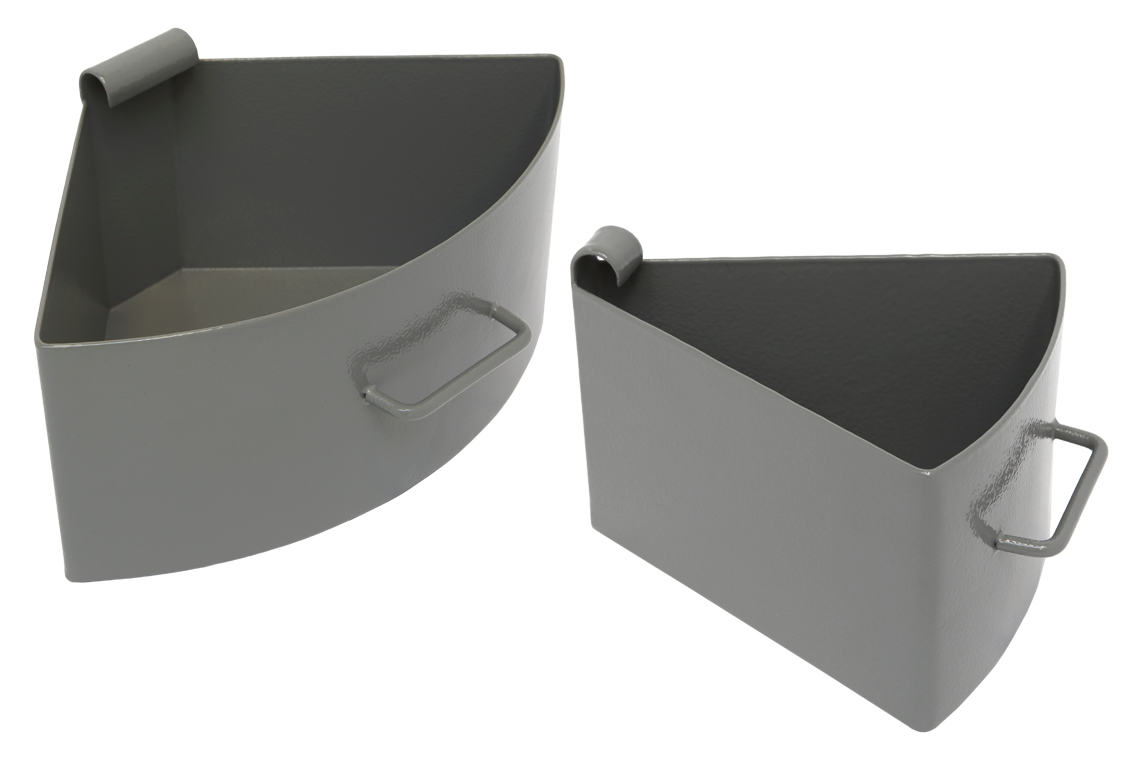 Set of trays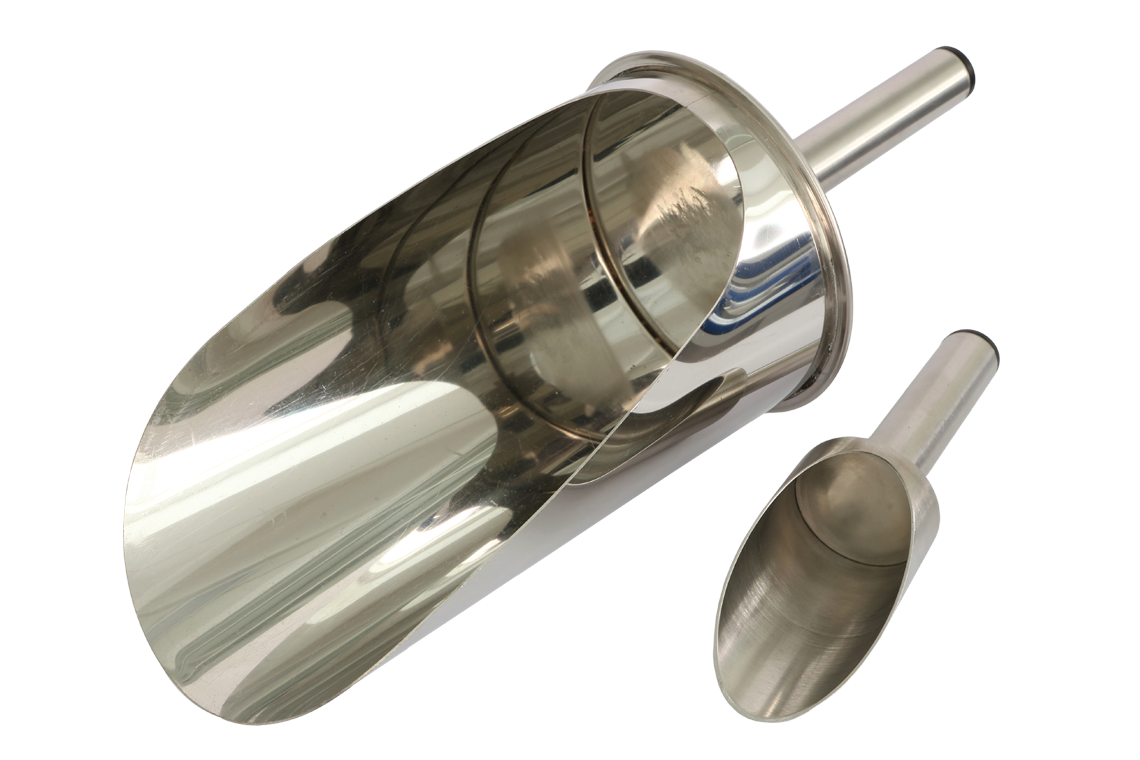 Loading scoops, V= 0,07 L and 1,2 L