In a vibrating cone mill, milling occurs due to abrasion — simultaneous deformation of compression and shear of the material.
The structure of the mill includes: base, cylindrical body, milling cone, bowl, lead and driven debalances and electric motor.
The milling cone and the bowl are protected by conical lining – inner and outer shells.
The housing consists of two coaxially mounted cylinders — the outer and the inner ones. In the cavity formed by the inner cylinder and the base, the lead and driven unbalances are located.
The bowl is screwed into the thread of the outer cylinder of the housing. A back-end cover is connected to the bowl, due to the rotation of which the distance between the inner and outer shells changes; thereby sets the size of the milling product.
Torque from the electric motor is transmitted through a belt drive to a lead debalance.
OPERATING PRINCIPLE
The material is loaded into the funnel and enters the crushing zone formed by the surfaces of the outer and inner shells. When the debalances rotate, a centrifugal force arises, while the milling cone with the inner shell makes a planetary run-in along the outer one. Particles of material are wedged between the shells and are simultaneously subjected to compression and shear deformations. Shells form two milling zones: wedge-shaped for preliminary crushing and gauge for fine milling.
The crushed material is unloaded through the nozzle or into the collecting container.
PRODUCTION OPTIONS
Complete with 220 V electric motor.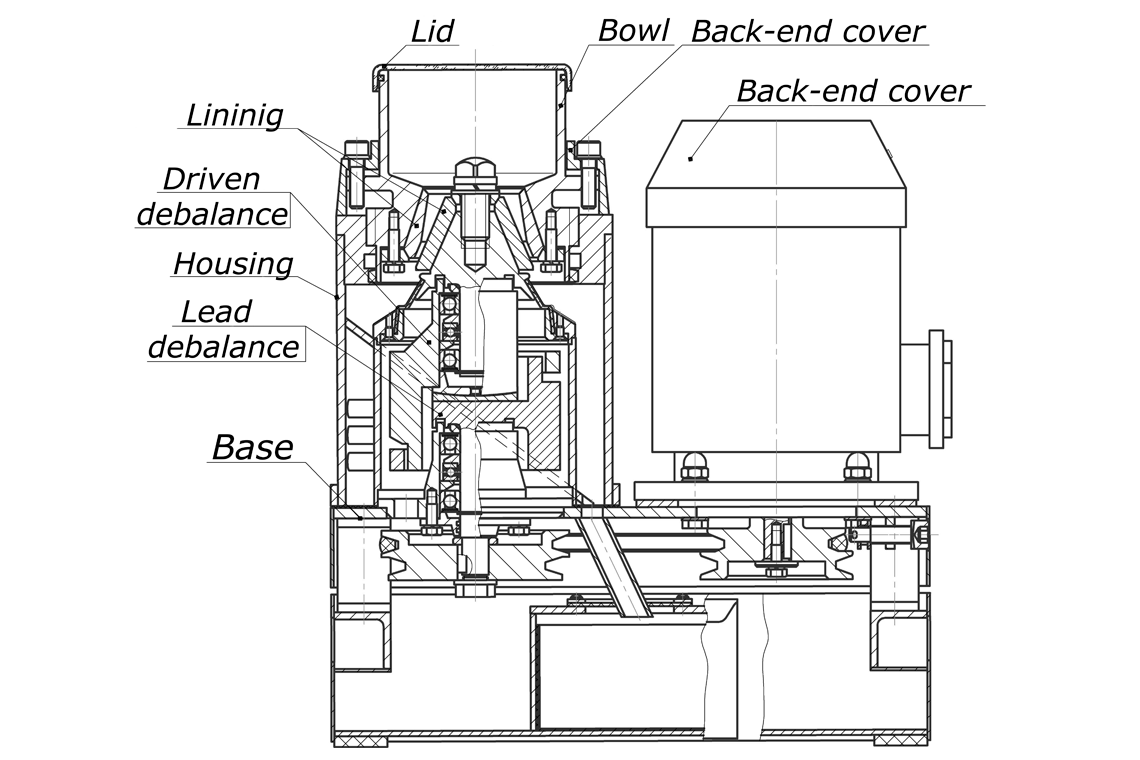 VCM 6 Vibrating cone mill scheme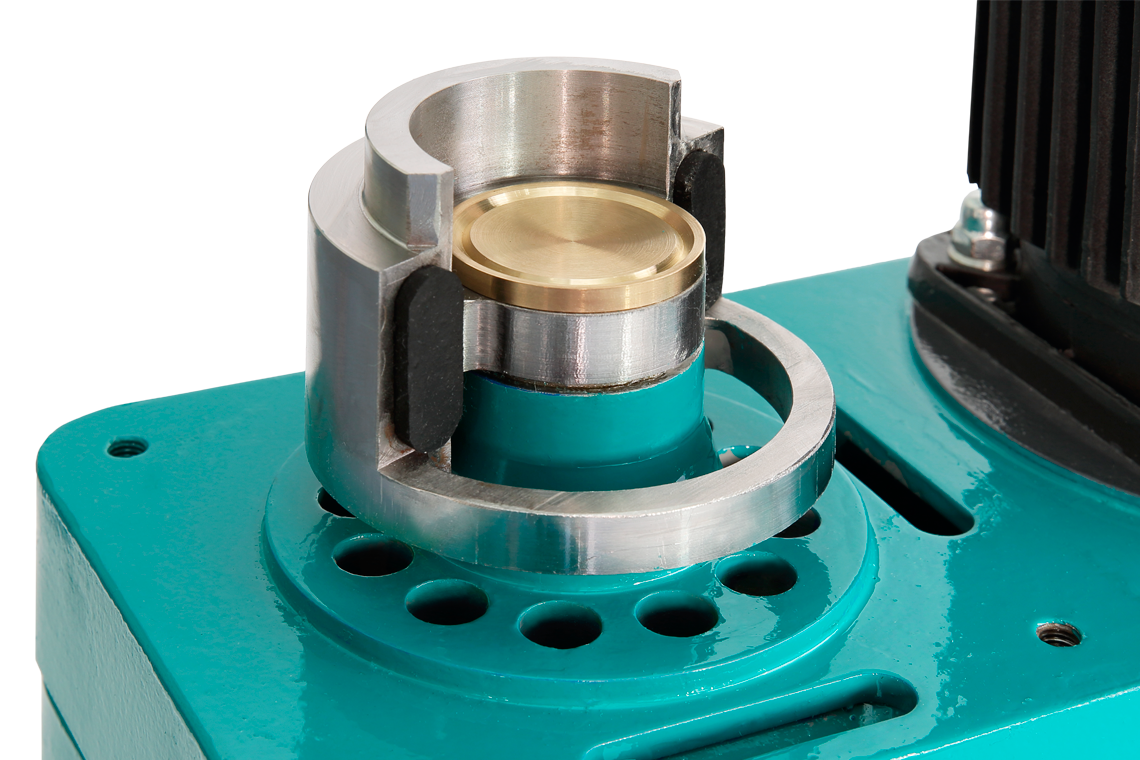 Lead debalance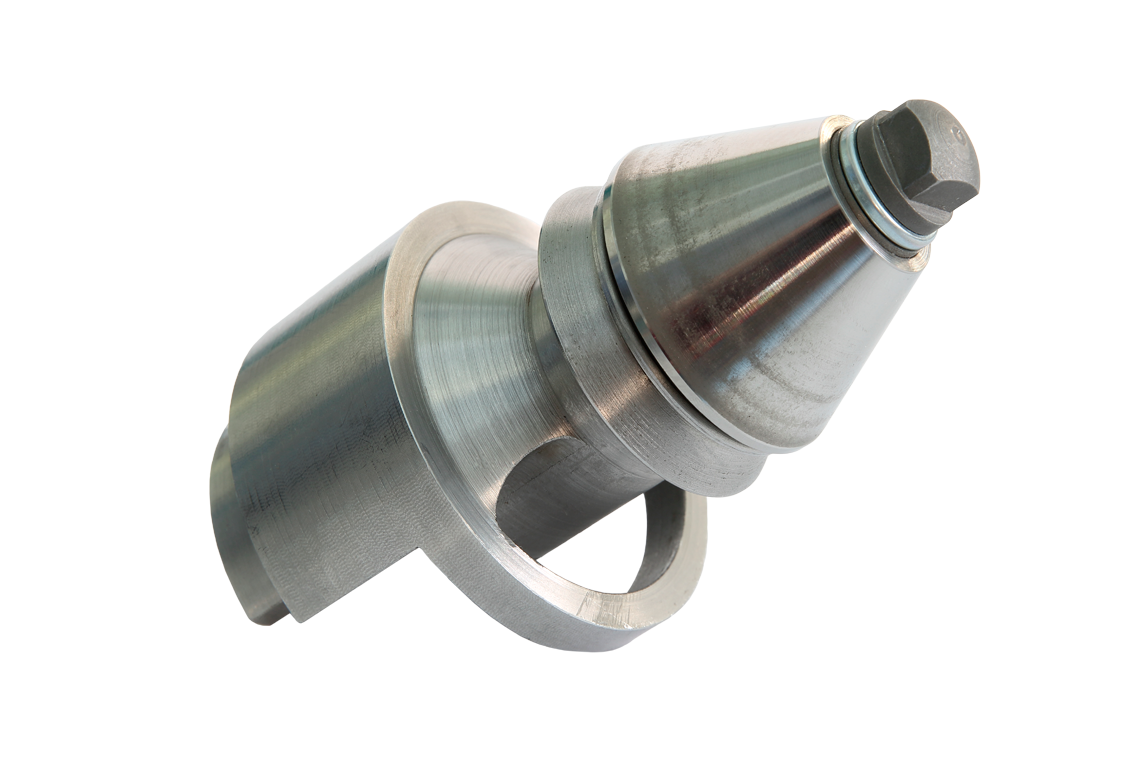 Driven debalance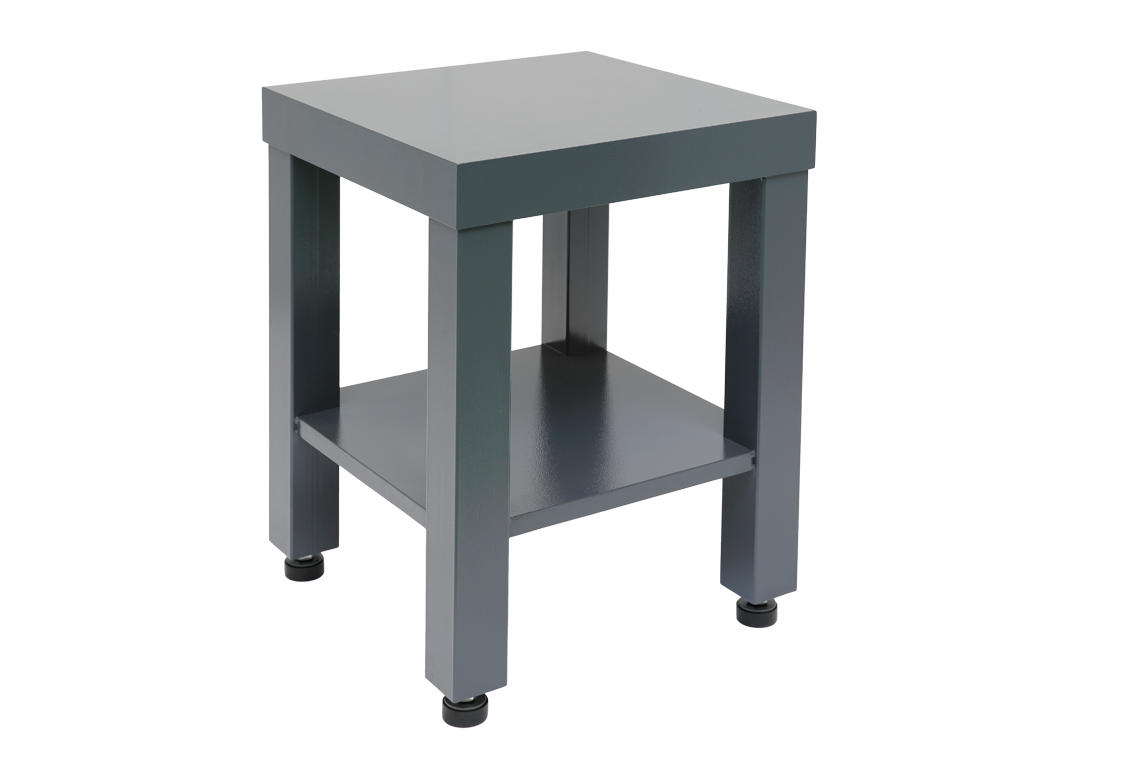 T 70 stand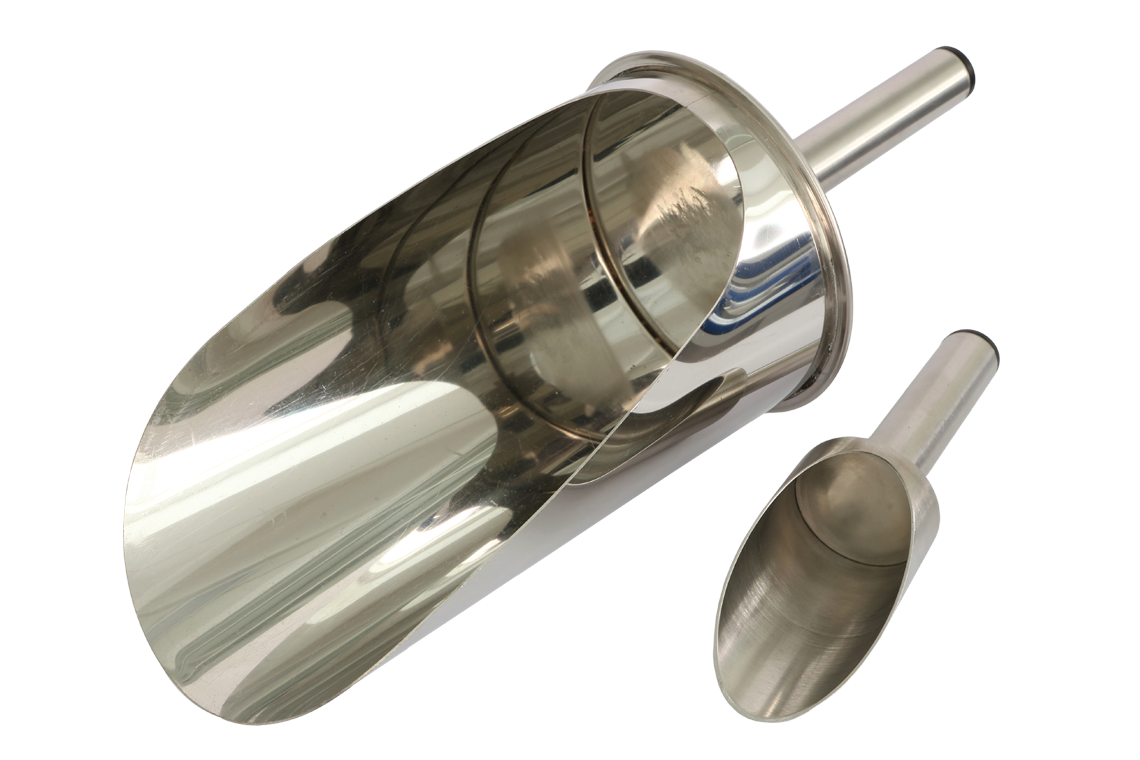 Loading scoops, V=0,07 L and 1,2 L