13-16 April 2021, the 19th International Exhibition of Laboratory Equipment and Chemical Reagents Analytica Expo was held at Crocus Expo IEC, Moscow. Since 2013, VIBROTECHNIK has been a constant participant in this event and presents at its stand most current models of laboratory equipment for crushing, grinding and sieving.
This year, the following products were presented to the attention of visitors to the stand:
Grinfing divider unit with Disk Grinder DG 200M (NEW 2021);
The high interest of specialists was traditionally attracted by VIBROTECHNIK equipment for sieving. Its demand in the market is confirmed by the sales, which have shown stable growth over the past years. VIBROTECHNIK test sieves correspond to the international standards ISO 3310-1, ISO 3310-2 and provide high convergence of results. VIBROTECHNIK laboratory sieves are included in the State Register of Measuring Instruments (RSI).
Also, visitors to the exhibition had the opportunity to get acquainted with the novelty of 2021 - DG 200M Disk Grinder, which was presented at the stand as part of a Grinding divider unit complete with VF 1 Vibratory feeder and RSDM Rotating sample divider.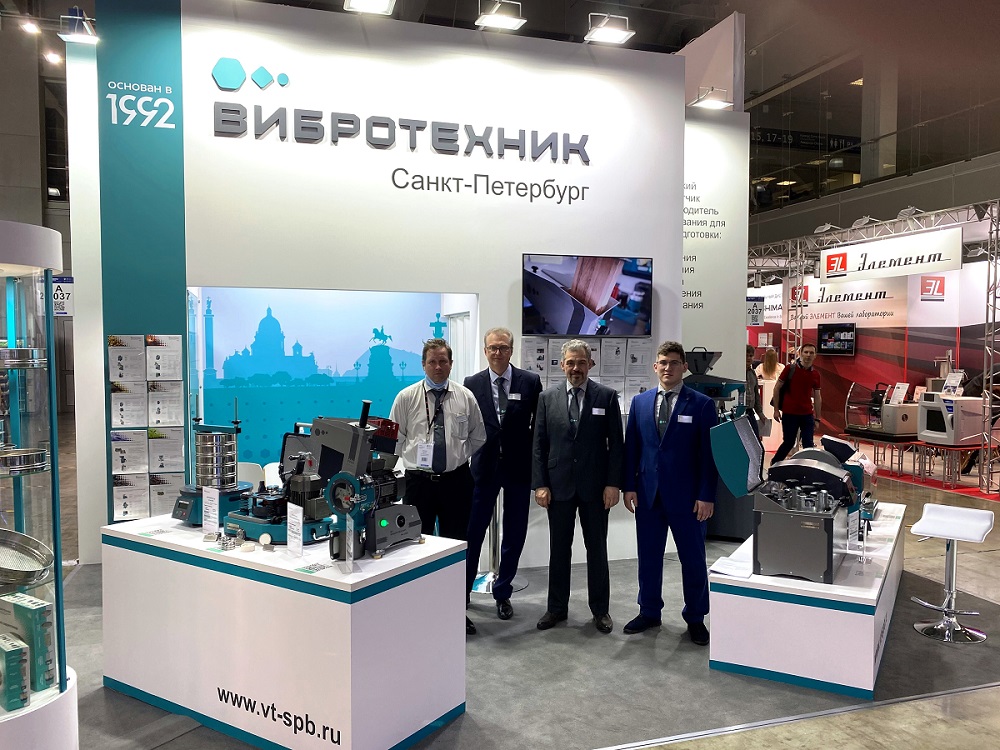 VIBROTECHNIK stand at "Analytica Expo 2021" exhibition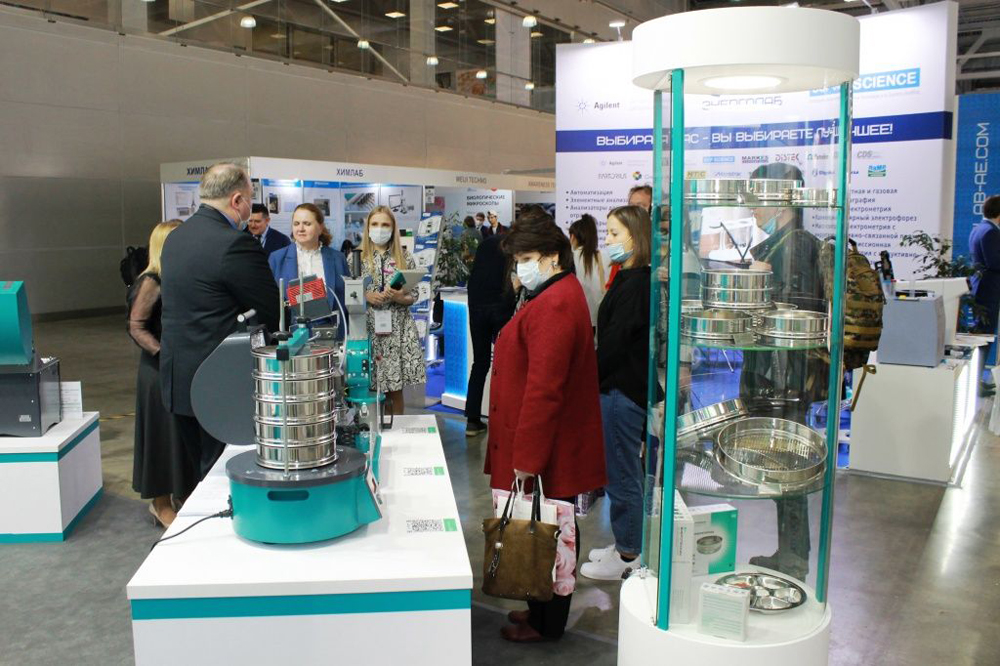 Visitors to VIBROTECHNIK stand
at "Analytica Expo 2021" exhibition