A new order has been completed for Mining and Metallurgical Institute Bor (Serbia).
To expand the research laboratory, Serbian geologists purchased a crushing sieving unit based on a Jaw crusher JC 10M with tungsten carbide jaws and a Circular vibratory screener CVS 50. The transaction was mediated by our dealer in Serbia - Hemolab company.
The choice of VIBROTECHNIK equipment was based on the availability of a ready-made solution for the complex technological task facing the customer, and the fact that since 2019 the Institute has successfully operated a Crushing divider unit with Jaw Crusher JC 15, as well as Riffle sample splitters RSS 5, RSS 10, and RSS 20.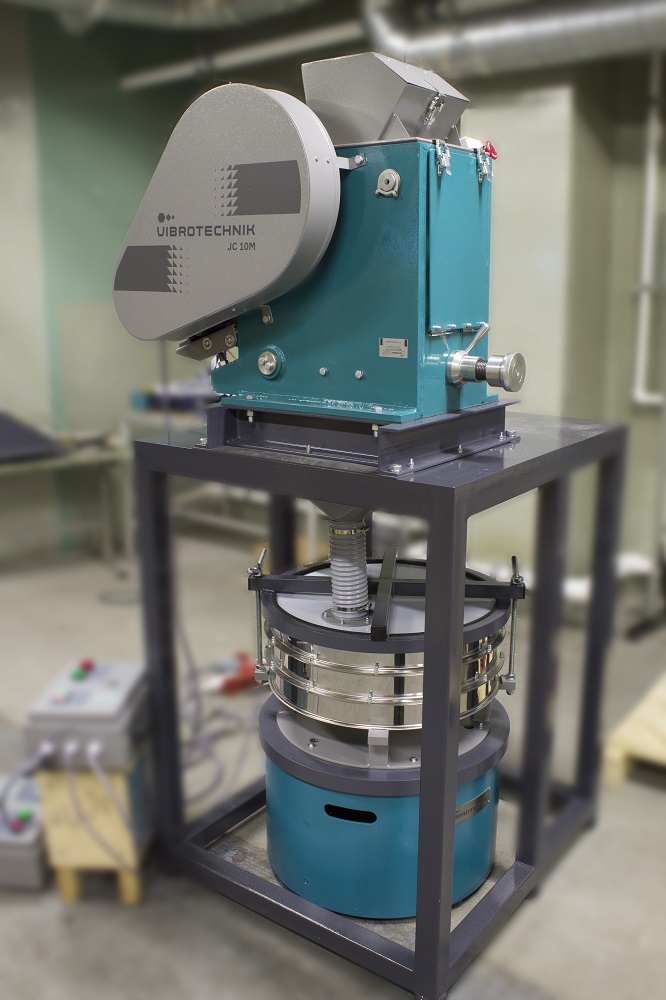 CRUSHING SIEVING UNIT with JC 10M