On July 28 2020 the ceremony of awarding winners of the Nation Prize in the field of business activity «Golden Mercury» on the results of 2019 took place in online format
Since 2004, the competition among Russian small enterprises and exporting enterprises has been held annually by the Chamber of Commerce and Industry of the Russian Federation with the support of the State Duma and the Federation Council.
«VIBROTECHNIK» became the winner of the competition in the nomination «Best Family Enterprise of Russia». This is the second prize «Golden Mercury» for the company: on the results of 2015 the award was received in the nomination «Best enterprise - exporter in the sphere of industrial production».
The director of «VIBROTECHNIK» LLC is Dmitry Markovich Krivelev, who founded the company on March 26, 1992 together with the team of like-minded people. In 2019, Mikhail Krivelev was appointed deputy director, who since 2006 has consistently studied all areas of activity of the enterprise on his own experience, starting from the mechanic to the head of the techno-economic department.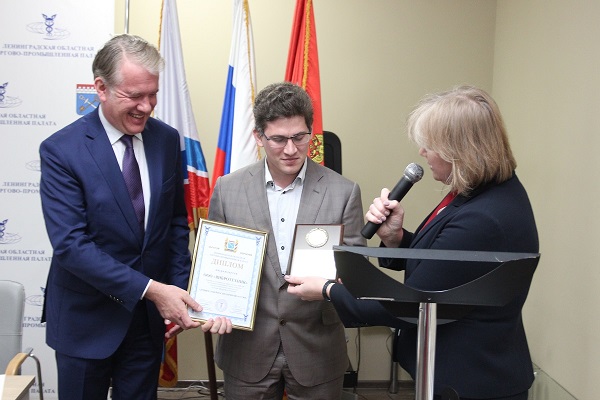 Deputy Director of VIBROTECHNIK LLC Mikhail Krivelev awarded with competition prizes