Delegation of students with Mining machines and equipment specialization of Mechanical Engineering Faculty of Saint Petersburg Mining University visited VIBROTECHNIK site on June 21.
A tour around the manufacturing, engineering and administrative divisions of the Company was organized for the guests.
In the Company's Museum of Materials, students heard a story about the history of the company, and in the Laboratory of Technological Tests they received information about the equipment produced for crushing, grinding and sieving materials.
The Head of the group, Associate Professor of the Department of Mechanical Engineering Mr. Igor Korolev handed over to the Director of LLC "VIBROTEKHNIK" Mr. Dmitry Krivelev a Thankful Letter from the Mining University Administration with gratitude for many years of cooperation.
Students have the opportunity to complete their internship at VIBROTECHNIK and join the Company as an employee.
Since the founding of the VIBROTECHNIK in 1992, a lot of graduates of the Saint Petersburg Mining University have worked and continue working in the Company.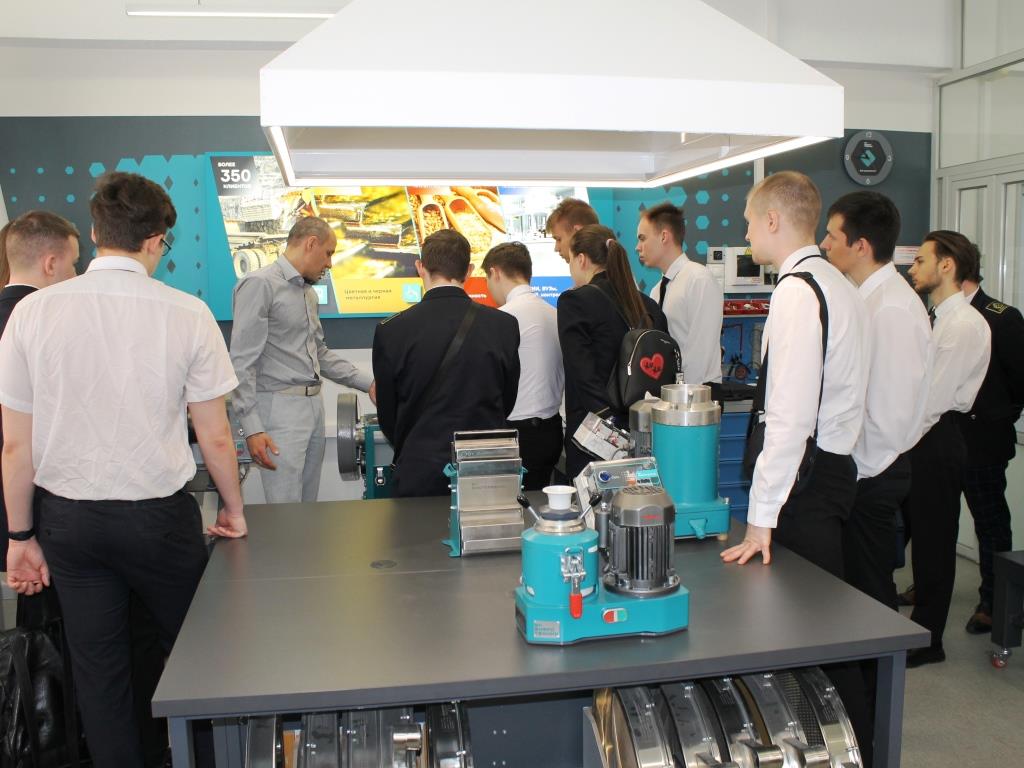 Demonstration of VIBROTECHNIK equipment in the laboratory of technological tests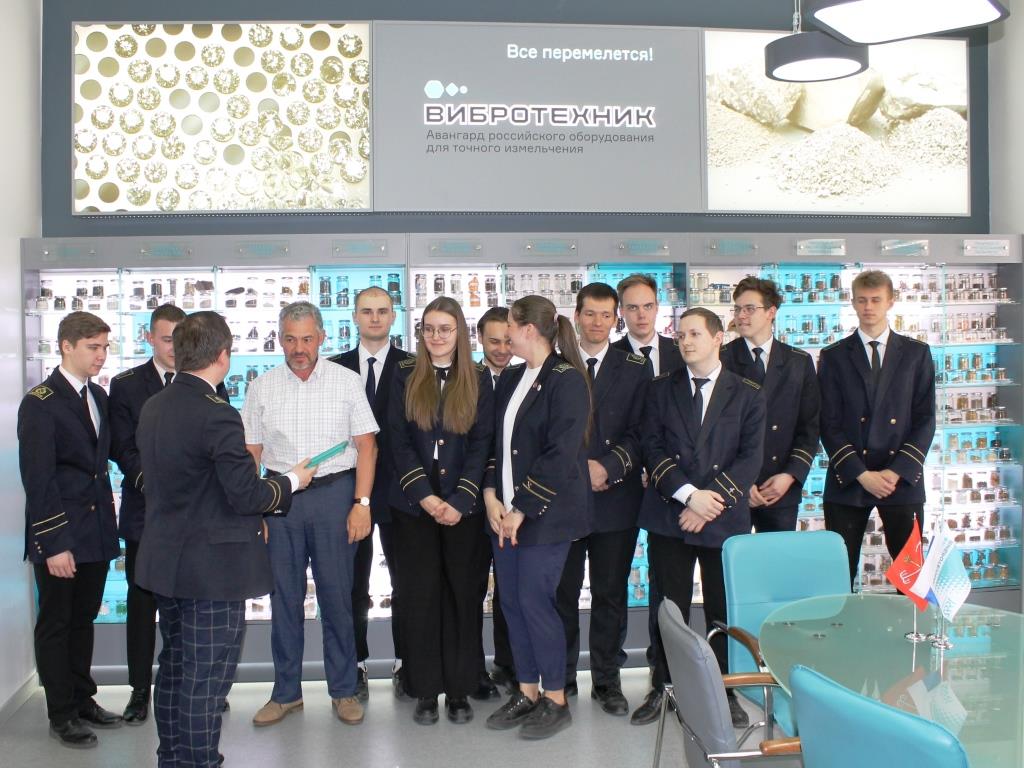 Mr. Igor Korolev presents to Mr. Dmitry Krivelev a Thankful Letter from the Mining University Administration